Where can I use my Texaco fuel card?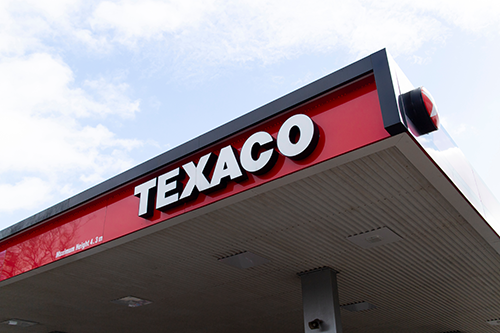 We offer the Texaco Fastfuel fuel card at Fuel Card Services. Below, we have listed where you can use your card in the UK:
Access to a network of over 3,200 sites, including all Texaco, Morrisons, Co-op, and Tesco, and some branded and independent sites
Accepted at over 250 24 hour sites and 350+ HGV sites
Also, the Texaco Fastfuel fuel card also offers additional great benefits:
No transaction fees incurred at Texaco sites
Save up to 10p per litre at participating motorway sites
Free fuel management reports available online 24/7
Avoid unauthorised purchases with cards restricted to fuel and lubricants only
Get the most out of your account with a dedicated account manager
Collect Tesco Clubcard points across all Tesco forecourts
No advance payment for fuel, only pay for the fuel you use
So, we hope you can see the great benefits of the Texaco fuel card.
Sign up to our pump locator to save time and easily find your nearest site. You may also find our pump locator on our Drivers Club app, as well as access premium services, big brand offers, and receive the latest driving trends and essential announcements.
Click here for more information on the Texaco Fastfuel card. If you are interested in this card, fill out this quick form, and a member of our expert team will be in touch shortly.
back