Watts Mechanical: Keeping things convenient with FCS
Written by: Fuel Card Services, Last updated:11th August 2020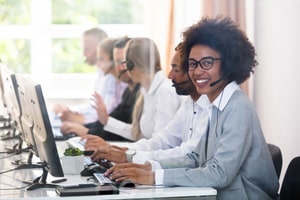 Convenience is key when it comes to managing your business effectively, so it's great to hear from customers who are pleased with this important aspect of our service.
At Fuel Card Services, our teams work hard to deliver a great customer experience and to ensure every aspect of our business supports the needs of our clients.
Convenient and easy to use
Steve Watts, director at Watts Mechanical Services, has been in touch and highlighted how easy it's become to reconcile his teams' monthly spend on fuel, with full visibility into what's being spent and where.
He noted: "It's very convenient for their fuel expenses."
Indeed, we ensure our customers have clear visibility into how their fuel cards are being used, providing a full breakdown on spend and regular updates on the cheapest places to fill up.
By helping out clients to more easily keep track of their spending, we help to ensure consistent savings for them and offer great peace of mind.
Watts Mechanical Services offers heating and plumbing services and makes use of the Shell fuel card for its fleet of vans and cars. The company spends approximately £800 per month on its cards and makes use of both petrol and diesel fuels.
Ellie Baker, brand manager at Fuel Card Services, comments: "Ensuring that every service we offer to our clients meets their expectations is one of our top priorities. So to hear of the high level of convenience that working with us provides is absolutely great news."
back