Uncomfortable car seats causing drivers to suffer, poll finds
Written by: Fuel Card Services, Last updated:11th August 2020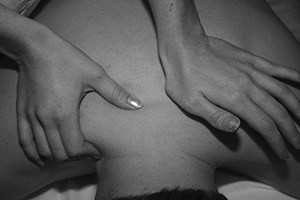 Driving cars with uncomfortable seats could be costing the UK's economy dearly, according to new research from Volvo.
It carried out a study of more than 2,000 people who drive for work and discovered more than a third have taken at least one day off in the past year alone because of back pain caused by their seats.
A week's worth of pain
One in ten workers was forced to be absent from their job for a full week, with nearly a third saying they were forced to seek help from a doctor or physiotherapist as a result.
With so many people needing their cars as part of their employment, this could mean a loss of productivity for the UK economy amounting to £8.8 billion a year.
One in five people surveyed said they had gone so far as to swap their vehicle in the past because the seats were so uncomfortable, while the majority suggested manufacturers should pay more attention to lumbar support when they are constructing car seats.
Volvo Car UK's Kristian Elvefors said: "Back pain from poor-quality car seats is a bigger problem than many think. Not only is it costing the UK economy billions, but poor-quality car seats are also placing an unnecessary burden on the NHS."
Out of the 32.4 million people employed in Britain, a whopping 68 per cent use their car either for work purposes or at least to get there in the first place.
Many will undoubtedly now be wishing their company uses Volvos, as the brand has reminded us it was one of the first carmakers to incorporate spinal research into its seat design and continues to perfect it to this day.
Ellie Baker, brand manager at Fuel Card Services, comments: "Back pain is a really serious issue in Britain and it's amazing what a difference comfortable seats can make, especially for fleet drivers who are behind the wheel for hours each day."
back