UK drivers 'would support charity parking schemes'
Written by: Fuel Card Services, Last updated:11th August 2020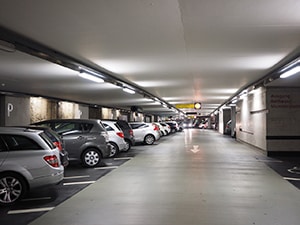 A significant proportion of UK motorists would be willing to pay to park at work if the money they were spending could be passed on good causes, new research has revealed.
According to Motorpoint, one in five drivers would be willing to pay up to £10 per month.
Benefits for drivers, businesses and charities
Paying a monthly donation to a charity in exchange for a reserved parking space in close proximity to work was seen as a popular choice among UK car owners.
Mark Carpenter, CEO of Motorpoint, said his own business has recently launched a charity parking scheme just like this and it's already proven extremely popular among staff.
He stated: "The cost is relatively modest per month, in our case only £10, but the benefits to local good causes can be considerable and have the potential to make a difference to the less fortunate in our society."
Mr Carpenter added that more businesses should be encouraged to follow the lead of Motorpoint and establish similar schemes. Overall, the company's own charity parking scheme is expected to raise in excess of £5,000 over the next 12 months.
Ellie Baker, brand manager at Fuel Card Services, comments: "It's a win-win for businesses, drivers and charities, as this type of scheme helps to support a range of great causes while empowering businesses to support their local communities and helping busy drivers to reduce the stress of their daily commute."
back