TyreSafe reminds fleets of regular tyre maintenance
Written by: Fuel Card Services, Last updated:11th August 2020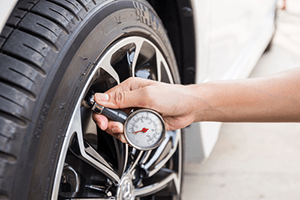 Regular tyre maintenance should be an essential part of any effective fleet management regime.
This is the sentiment of UK tyre safety charity TyreSafe, which has launched a new campaign to get this message more firmly across to businesses.
The new campaign is entitled 'Britain Works on Tyres' and was unveiled at the organisation's annual Briefing.
Tyre safety should be paramount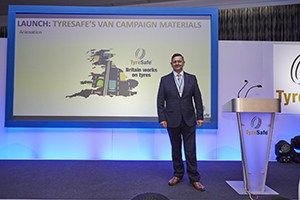 Stuart Jackson, chairman of TyreSafe, commented: "TyreSafe hopes that by sharing this message with van drivers we can help affect a change in attitude among them to consider their safety, and the safety of others on the roads, as their first priority.
"Britain Works on Tyres, but those tyres need regular maintenance."
Companies should carry out regular tyre checks and crack down on the problem of overloading vehicles, as this can have a significant and detrimental impact on the level of wear that tyres suffer over time.
BVRLA advice also includes checking tyre pressures at the outset of every journey and topping up if needed, as well as inspecting tyres for lumps, cuts or anything "out of the ordinary" that may indicate a potential failure is getting close to happening.
The campaign aims to ensure the nation's van owners are fully up to scratch when it comes to tyre maintenance, as figures from the Society of Motor Manufacturers and Traders show these vehicles add £56 billion to the UK economy every year.
Ellie Baker, brand manager at Fuel Card Services, comments: "Vehicle maintenance is essential for the smooth operation of any fleet. Examining tyres and replacing them when necessary should be a top priority for all fleet managers."
back