Two-fifths of drivers 'unaware of telematics insurance savings'
Written by: Simon Pavey, Last updated:14th February 2022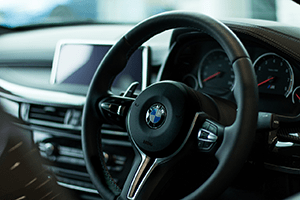 Almost half (43 per cent) of all UK drivers are unaware of the fact that having a telematics device fitted in your vehicle could help to reduce your insurance premiums.
This is the conclusion of a new YouGov survey, which showed levels of awareness around telematics could be improved.
Insurers reward safer drivers
Dr Colin Smithers, CEO at Redtail Telematics, which commissioned the research, commented: "With the average cost of an annual car insurance policy rising, the appeal of telematics policies is broadening as a way for all drivers to try and access lower premiums."
By tracking the behaviour of drivers, telematics devices help insurers to better understand the level of risk associated with each individual.
Factors including the time of day when people drive, their regular routes, how they respond to situations on the road and their ability to drive within speed limits all come into play when determining risk.
As a result, those who demonstrate safer driving habits can be categorised as lower risk overall. They therefore qualify for lower premiums moving forward.
Jenny Smith, general manager for Tele-Gence, commented: "Awareness of telematics is growing all of the time, but with two-fifths of drivers still not understanding its impact, there's more to be done to help drivers reap the benefits of this technology."
Your business can benefit from affordable telematics with no hidden start-up fees or long-term commitments. Find out how at www.tele-gence.com
back