Top tips on vehicle maintenance from GEM
Written by: Fuel Card Services, Last updated:14th February 2023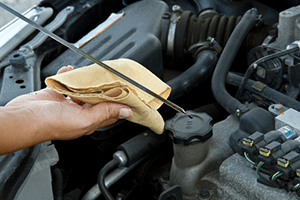 GEM Motoring Assist believes every driver should understand the basics of vehicle maintenance.
As a result, the organisation has created a range of short 'how-to' videos explaining everything from how to change your car's oil to how much tread depth you need on the tyres.
Regular maintenance is key
GEM road safety officer Neil Worth commented: "These engaging videos are helpful and practical. With school holidays fast approaching and lots of long journeys in the planning, we recommend putting them to good use to ensure you're looking after your car."
The videos can be found on the GEM website and are hosted by feature presenter Katy Brody. Ms Brody talks viewers through a range of practical tips on home MOT checks, including how to check tyre pressure, tyre tread depth, oil levels and screen wash.
Regular vehicle maintenance is essential for drivers and fleet operators should be reminding their users of this fact. It ensures cars continue to operate safely and with top efficiency, meaning the likelihood of a vehicle breakdown is greatly reduced.
A few simple checks can make all the difference to vehicle safety and to help drivers steer clear of trouble when out on the roads.
Ellie Baker, brand manager at Fuel Card Services, comments: "Some drivers might not appreciate the importance of regular vehicle checks, so to have these videos to refer to should be a great reminder of why vehicle maintenance is always best practice to avoid unexpected hiccups in your journeys."
back