Top tips for fleet managers during COVID-19
Written by: Simon Pavey, Last updated:14th February 2022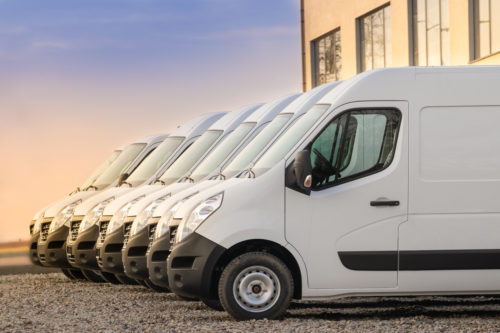 The impact of the coronavirus pandemic has been far-reaching this year. Businesses across the UK have endured forced closures, limited trading opportunities and lots of uncertainty. As a result, fleet managers have faced a lot of stress during COVID-19.
With the situation unlikely to be resolved anytime soon, there's a need to consider how businesses can successfully operate within the 'new normal' of COVID-19. Here we offer some simple advice on vehicle safety and how to manage your fleet against this challenging  backdrop.
Minimising the impact for your business
Effective fleet management during COVID-19 needs to take into account the disruption the pandemic has caused. This means fleets need to be more flexible in the way they operate.
Planning is crucial to success. With more people making use of online deliveries, that means more traffic and longer queues or delays when filling up vehicles. It can therefore pay dividends to plan journeys in advance to avoid congested areas. Our Pump Locator service, available through our free Drivers Club mobile app, can also help managers plan ahead to ensure they are getting the best deals to save money on fuel.
Meanwhile, clear communication is also essential between managers and drivers. Fleet managers need to be able to inform drivers quickly and easily. This could be about changes in delivery schedules or procedures for visiting clients. It's also important to know who has been using each vehicle and when.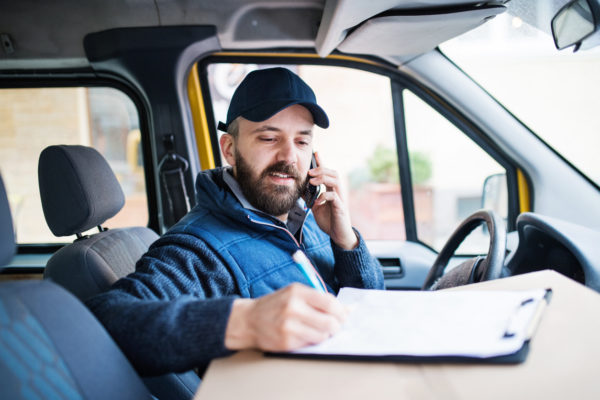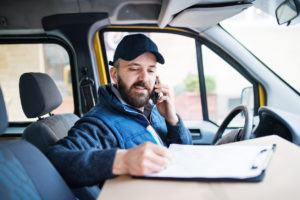 Vehicle maintenance during COVID-19
Managing your fleet in an efficient and cost-effective way is essential at the best of times, but even more so when faced with the uncertainty of COVID-19. Essentials to remember include:
Step up cleaning schedules: Vehicles should be deep cleaned after every use. This is especially important if they are to be used by more than one driver.
Inspecting tyres: Tyre laws haven't changed in recent months. Vehicles must still comply with all measures of roadworthiness. This includes maintaining minimum tread depth of 1.6 mm for all tyres.
Carry out daily checks: Vehicles should undergo a thorough inspection every time they are used. This should include things like checking lights, brakes, mirrors and oil levels. A full vehicle checklist can be found at Gov.uk.
The use of tools like our MyDriveSafe app can make completing daily vehicle checks easy. It gives clear visibility for managers and drivers alike that the right checks are being carried out.
Government advice on MOTs
Significant support for businesses has been offered throughout the pandemic so far. One area where this has been apparent is MOTs.
For smaller vehicles, a six-month MOT deferral was put in place for vehicles with MOTs expiring between 30th March and 31st July 2020. For HGVs, trailers and other large commercial vehicles, the government has extended MOTs by 12 months.
Keeping drivers safe during COVID-19
It's not just vehicles that businesses should be looking after in these difficult times, but drivers as well. All companies have a duty of care to their staff and, against the backdrop of a global pandemic, this is perhaps now more important than ever.
A key element of driver safety is to remind individuals about the basics of social distancing, regularly washing hands and disinfecting their vehicles to reduce the risk of infection. Here are some key pointers that can help to boost hygiene for staff:
Disinfect high-touch areas: Focus on door handles, steering wheels, gear sticks and other high-touch areas of your vehicle.
Wash/disinfect hands: Keep antibacterial wipes or gel in your vehicle to allow you to disinfect your hands quickly and easily. Remember to wash your hands with soap and water for at least 20 seconds, when possible.
Keep apart from others: Maintain a two-metre distance from others when possible.
Reduce vehicle occupancy: Limit the number of people within a vehicle. Close proximity to others will increase the chances of passing on infection.
Wear a mask/disposable gloves: When leaving your vehicle, wear a mask covering your nose and mouth and cover your hands.
Promote contactless payments: You can reduce their risk of passing on or contracting coronavirus by using contactless payments when making payments. Access to a fuel card account can also ensure you're not handing over cash when filling up vehicles.
Finally, fleet managers must remember to educate drivers on any changing guidelines. It's essential that people know what is best-policy behaviour in order to protect themselves and others.

How to control fuel costs
Uncertainty for businesses due to the impact of COVID-19 remains extremely high. As a result, it's important to keep a close eye on expenses. One way to reduce your monthly costs is to take advantage of discount fuel.
Signing up for a fuel card account can offer significant savings every time your drivers fill up. Use our handy guide to compare fuel cards to determine the product that's right for you. At Fuel Card Services, we provide a wide range of fuel cards – including all of the biggest brands, Shell, Esso, BP, etc. We provide flexibility and cost reductions for our customers.
You can save up to 10p per litre on the cost of fuel with us. Meanwhile, complementary services like vehicle and asset tracking through our Tele-Gence service and accurate reporting of your mileage expenses through MileageCount can further streamline your fleet.
back