Top 20 most fuel-efficient cars in the UK right now
Written by: Abaranji Sivakumar, Last updated:11th August 2020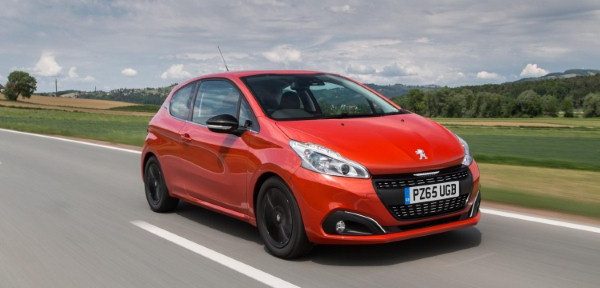 Fuel prices are rising at their fastest rate since the turn of the millennium.
Figures from the RAC show that petrol and diesel prices leapt more in May 2018 than in any other month in the last 18 years, leaving pump prices at their highest in almost four years.
Annoyingly, fuel is a requirement for every car. There's no way around it and every motorist has little choice but to pay whatever number is displayed on the pump – or do they?
Fuel cards mean that drivers aren't hit as hard at the pumps, offering savings of up to 10p per litre on motorways.
Meanwhile, advances in engine technology have also optimised engines to ensure the fuel economy returned by today's petrol and diesel cars has never been stronger.
But which cars offer the highest combined mpg right now?
We're ignoring hybrids and other electric tinkery and focusing on pure internal combustion. Spoiler alert: the first 17 cars in this list are diesels, but the dominance of oil burners in a list that ranks mpg shouldn't be surprising.
Anyway, here we go…
Highest combined mpg cars in the UK
1. Peugeot 208 1.6 BlueHDi 100 Allure 5dr [Start Stop] – 94.2mpg
=2. Ford Fiesta 1.5 TDCi Style 3dr – 88.3mpg
=2. Nissan Micra 1.5 dCi Acenta 5dr [Bose] – 88.3mpg
=2. Renault Clio 1.5 dCi 90 ECO Play 5dr – 88.3mpg
5. Vauxhall Astra 1.6 CDTi 16V ecoTEC Design 5dr – 85.6mpg
=6. Fiat Tipo 1.6 Multijet Elite 5dr – 83.1mpg
=6. Vauxhall Corsa 1.3 CDTI ecoTEC D 95 Design 3dr Easytronic – 83.1mpg
=6. DS 3 1.6 BlueHDi Connected Chic 3dr – 83.1mpg
=6. Alfa Romeo Mito 1.3 JTDM-2 3dr – 83.1mpg
=6. Ford Focus 1.5 TDCi 105 Style ECOnetic 5dr – 83.1mpg
=11. Kia Rio 1.4 CRDi 2 5dr – 80.7mpg
=11. Mercedes-Benz A-Class A180d SE 5dr – 80.7mpg
=11. Dacia Sandero 1.5 dCi Ambiance 5dr – 80.7mpg
=11. Dacia Logan MCV 1.5 dCi Ambiance 5dr – 80.7mpg
=11. Peugeot 308 1.5 BlueHDi 130 Active 5dr – 80.7mpg
=11. Honda Civic 1.6 i-DTEC S 5dr – 80.7mpg
17. Citroen C4 Cactus diesel hatchback 1.6 BlueHDi Feel 5dr – 78.5mpg
18. Suzuki Celerio 1.0 Dualjet SZ3 5dr – 78.4mpg
19. Fiat 500 0.9 TwinAir Lounge 3dr – 74.3mpg
20. Hyundai i10 1.0 Blue Drive SE [4 Seat] 5dr – 70.6mpg
back