The pros and cons of a grey fleet
Written by: Simon Pavey, Last updated:27th August 2021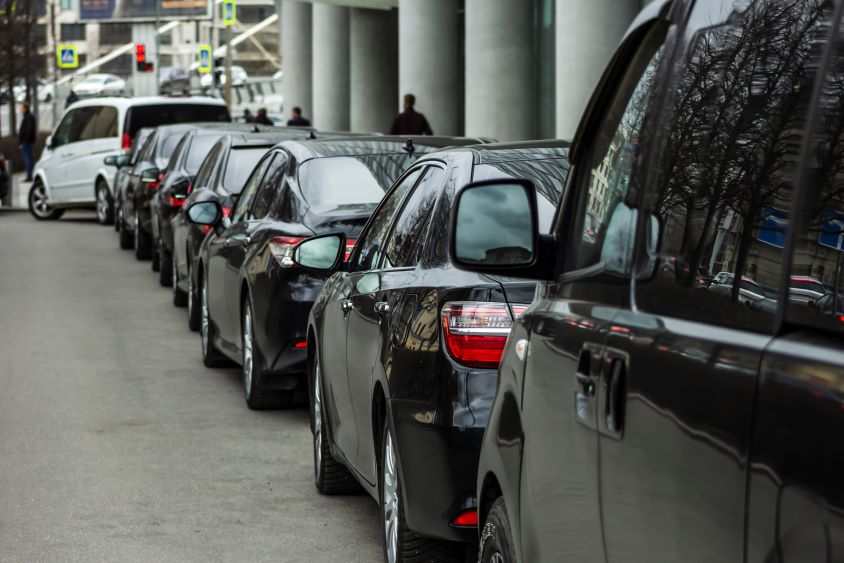 Every business wants to be profitable, to not overspend on acquiring assets, and to have their employees feel safe and supported. Grey fleets could be one good way of ticking all these boxes at the same time, however whether or not this is true can vary from business to business.
In this article, we'll dive into the pros and cons of grey fleets; first explaining what they are before sharing our tips on how to manage them.
What is a grey fleet?
A grey fleet describes fleet vehicles that are owned by a company's employees and driven for businesses purposes, as opposed to when vehicles that are used for business activity are owned by the business as assets.
While this might not seem a huge distinction given that businesses typically compensate drivers who use their own vehicles, there are many legal and technical considerations to factor in when determining whether to use a grey fleet.
The latest Benefit-in-Kind HMRC data indicates that there around 870,000 company car drivers in 2018-19, which was in fact a whopping 30,000 drop on the previous year. Conversely, more and more grey fleets are being used, which you may well recognise on the roads from brands such as Uber.
When might you use a grey fleet?
If you're deciding against offering company cars to your employees, as many businesses do, then one popular reason for this could be because you instead offer a monthly cash allowance to your drivers that matches or improves upon the financial position they would be in if using a company car. Whether this is the case can vary from business to business.
Typically, fleet operators will rely on the Advisory Fuel Rates (AFR) to calculate what costs would be paid on company car fuel, and consider this alongside relevant taxes to come to a decision on whether to purchase and utilise company vehicles.
It's important also that the use of the vehicles is considered. Driving a personal car to the post office for business use is, legally speaking, very different to doing it for personal use. So, which way should fleet operators swing?
Grey fleet cars: are they a good idea?
How, then, do you know whether using a grey fleet is a good move for your business? Well, as a rough rule of thumb, using grey fleet cars is often most beneficial if your business does not have a high business mileage. Let's dive into exactly why:
The pros of using a grey fleet
The obvious pro associated with using a grey fleet is that it's potentially much cheaper than using company cars. The process of purchasing new company vehicles, maintaining those few vehicles, and acquiring the relevant insurance, can become extremely costly.
If your drivers are only making a handful of trips each month, then the chances are that it'll be significantly cheaper to simply reimburse them for their fuel and maintenance expenses than it would be to move them over to using company cars as standard.
That said, to maximise this cost benefit and ensure that your drivers are only being reimbursed for business miles, it's essential to have proper vehicle tracking in place. This is necessary, also, to make an assessment of whether a grey fleet model is right for you. For more help with tracking your fleet, view our MileageCount service.
The cons of using a grey fleet
So, grey fleets can help you save money. It's important, though, that employers are mindful of the fact that there are legal processes required to facilitate a grey fleet – it isn't just a case of drivers being entirely responsible for their own safety.
As an employer, the Government's Health and Safety Executive body decrees that you have a 'responsibility to take all reasonable steps to manage risks' posed to employees while driving for business purposes – in a similar fashion to how you would in an office workspace.
Consequently, employers typically have to implement a safety policy, and often work this into their contractual relationship with grey fleet drivers. This applies even if the drivers are subcontracted. As an employer, you'll need to check:
Whether drivers' vehicles are properly compliant with tax and MOT laws.
Whether drivers are fit and able to drive physically and mentally.
Whether drivers' vehicles are properly insured for business use.
Whether employee driving licences are valid. This includes checking licences if your drivers hail from a foreign country.
It's worth noting that European driving licences are typically valid for three years in the UK before a UK license is required, whereas this only applies for one year for countries outside of Europe.

Grey fleet management tips
If you've made a decision to explore the option of using a grey fleet a little further, or if you're dead set on rolling a grey fleet policy out, check out our tips first.
If you're thinking about paying drivers monthly in cash as opposed to having them use company vehicles, you may want to set some hard rules for the business around what type of vehicles can be used. After all, you wouldn't want to be paying to have cars with poor fuel economy used regularly. It may, then, be useful to specify the vehicle age, total mileage, and size (how many doors?).
Ensure all of your employees' vehicles are properly insured for business use. There are subclasses of business insurance that can vary depending on the frequency with which vehicles are used, and on their projected mileage, but it's quite possible that your drivers are not covered for business use, and may need to upgrade their insurance policy in suit. Many fleet operators compensate this additional cost.
Set a duty of care policy to outline exactly how you'll look after your drivers while they're operating grey fleet cars.
Set professional standards by which drivers must abide by, even when using their personal vehicles for business use. After all, those drivers are representatives of your organisation during work hours, and so you'll want them to promote positive company values as much as possible.
We hope our insights have helped you get to grips with using a grey fleet. Be sure to check on the latest regulations around this fleet model as safety and tax laws tend to evolve and change every few years.
How could Fuel Card Services help?
At Fuel Card Services, we specialise in supporting fleets across the country – grey or otherwise. Our range of advanced fleet services can help fleet managers with everything from servicing and maintenance to advanced telematics and tracking vehicle mileage. We also offer:
MileageCount – an intelligent, automated system for accurately reporting mileage claims.
DriversClub – our fast and free fuel-finder app that helps your drivers quickly locate their nearest fuel pump.
Expert – An app for helping with conducting and logging daily vehicle safety checks.
If you're serious about making efficiencies within your fleet operation, then contact our friendly experts to see how we can support you. Did we mention that we're also the UK's largest independent provider of fuel cards that can help you cut costs on every mile?
back