Telematics is vital to greener future, says Lex Autolease
Written by: Abaranji Sivakumar, Last updated:14th February 2022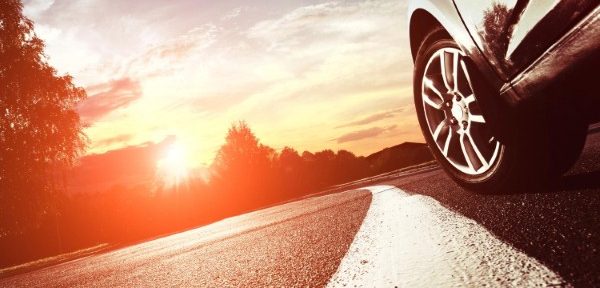 Telematics will be key to an ultra-low emission future and helping fleet decision-makers shape a "sustainable future", according to a high-level exec at a major vehicle leasing company.
Speaking at a recent fleet-related seminar, Lex Autolease's corporate director Craig McNaughton warned that fleet costs will only increase over the coming years and that telematics data is invaluable in limiting expenditure.
"Fleet managers who are not on that journey need to start thinking about it because we are on an unstoppable road," he told delegates at the event hosted by the Association of Car Fleet Operators (ACFO).
Mr McNaughton added that fleet bosses will have to find new ways to save money, with data key.
"Working smarter and having the ability to analyse and improve operational areas of the fleet will be the route to cost efficiencies and keeping the company car fit for the future. It is time to change," he said.
Grey fleet obstacle
However, experts predict that fleets may increasingly rely on 'grey fleet' (employees driving their own cars on business trips) – something that would stand in the way of companies capturing telematics data.
Mr McNaughton expressed concern that employers wouldn't have solutions in place to support grey fleet management and warned that compliance, particularly in respect of health and safety legislation, was a critical issue.
Increased grey fleet usage would also see costs increase compared to employees driving the most efficient company cars with the introduction of Clean Air Zones. This is because own-car drivers would expect to make expenses claims for  toxicity charges paid when they entered urban Clean Air Zones in "dirty" cars.
Fleets need to be connected
During the same event, Thomas Schmidt, managing director of TomTom Telematics, stressed that telematics technology can support numerous areas of an organisation, including fleet efficiency and vehicle utilisation, driver support, fuel management, legislative compliance and improving customer satisfaction.
The TomTom man warned fleet decision-makers that if they did not "make their fleet connected", it would only be a couple of years before they would be "disrupted" by technology.
"Managers need to think about how they will adapt," he added. "Most vehicles are not connected yet, but good progress is being made and fleet managers who make the right decisions about using technology will find it helps them."
Cassie White, sales and marketing coordinator for Tele-gence, commented: "These highly respected fleet professionals know what they're talking about and all fleet decision-makers would be wise to heed the advice of Mr Schmidt and Mr McNaughton."
Your business can benefit from affordable telematics with no hidden start-up fees or long-term commitments. Find out how at www.tele-gence.com.
Photo: Jonson_84/iStock
back