Telematics helps cut CO2 and vehicle idling for eco-minded restaurant supplier
Written by: Abaranji Sivakumar, Last updated:14th February 2022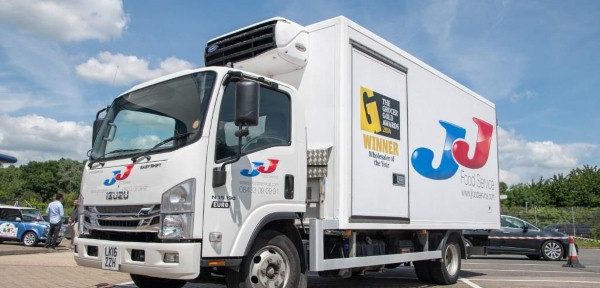 A national restaurant supplier has reduced vehicle idling and carbon emissions of its delivery fleet as a result of introducing telematics.
JJ Food Service says it has slashed vehicle idling by 70 per cent, which in turn has had a knock-on decrease of two per cent for total carbon emissions (647.1g/km to 634.8g/km).
Telematics has only been in place on the food wholesalers fleet since January 2018, but within just six months, the amount of time vehicles that were left idling dropped by 55 per cent (or 1,449 hours) a month.
Fuel consumption has benefited too with miles per gallon increasing by 15 per cent to more than 9.6 as drivers began completing deliveries more efficiently.
Sedat Kaan Hendekli, head of operations at JJ Foodservice, said: "The use of telematics has helped us to dramatically improve the efficiency of our drivers resulting in significant fuel savings. Keeping our costs down means we can continue to pass on great savings to our customers.
"Less fuel consumption means a reduction in our environmental impact. Tracking driver behaviour has also shown to improve road safety and reduce the cost of vehicle maintenance – the project has been a great success," he added.
The supplier has furthered its green ethos by installing solar panels, introducing compostable and biodegradable packaging options, and a totally paperless environment.
Jenny Smith, product manager for Tele-Gence, commented: "This is just one of many happy endings we're seeing from our telematics customers."
Vehicle tracking plays a crucial part in fleet management. Tele-Gence offers improved safety for your drivers, security for your vehicles and reduces costs across your fleet. A remarkably flexible, fully customisable system that can be totally tailored to your fleet requirements. It's easy to use and supported by a dedicated UK-based team to help you manage your fleet effectively.
back