Support and understanding are essential to meeting customer needs
Written by: Fuel Card Services, Last updated:11th August 2020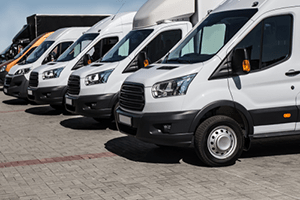 Helping to support our clients when they face problems with their account is a key part of our service.
As such, we're always happy to hear from customers who have had a positive experience when we've helped to sort out their problems.
Providing help and support when needed
John Rawson of racing pigeon transportation specialist Yorkshire Middle Route Combine recently contacted us to highlight his own positive experience of working with Fuel Card Services.
Mr Rawson was having difficulties accessing his customer account when a colleague became ill. However, our accounts team quickly provided alternative access arrangements for him and transferred the details into his name to ensure the smooth use of his fuel cards moving forward.
He said: "All staff I dealt with, either by telephone or email, were very friendly and saved me a lot of time and money sorting this out."
Yorkshire Middle Route Combine makes use of the Shell fuel card from Fuel Card Services and has a monthly spend of approximately £1,000 for its fleet of HGVs and Transit vans. The company draws diesel fuel only for its vehicles.
Ellie Baker, brand manager at Fuel Card Services, comments: "Helping to support our customers when they face difficulties like ill health is important to us. We do all that we can to ensure our clients feel they are receiving the best service possible from Fuel Card Services."
back