Stairlift Solutions (UK): Extensive network coverage supports our customers
Written by: Fuel Card Services, Last updated:9th February 2022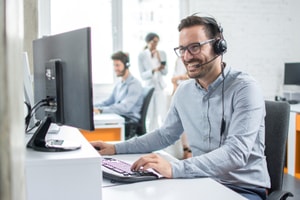 Our customers benefit from access to more than 7,000 locations to fuel their vehicles across the UK and it's a selling point that truly resonates with them.
Indeed, Stairlift Solutions (UK) recently joined the Fuel Card Services family and our extensive reach is something they're extremely happy with.
A wide reach with Fuel Card Services
Janice Pearson, office manager at Stairlift Solutions (UK), got in touch with us to highlight the ease with which their switch from a different fuel card provider was carried out, as well as the savings that the company now enjoys.
She said: "We found Fuel Card Services very helpful and resourceful to help us monitor our spending."
Stairlift Solutions (UK) operates a fleet of five vehicles and had been struggling with coverage for their vehicles and a lack of customer service from their previous supplier.
By making use of the ShellOne card from Fuel Card Services, we've enabled the company to benefit from 45 per cent coverage for the whole of the UK at a single fixed price and also gave them access to their own personal account manager.
Furthermore, as a SafeContractor member they will receive a ten per cent discount for taking on additional services with us and are now considering the use of our Tele-gence service for dash cams and vehicle tracking.
Ellie Baker, brand manager at Fuel Card Services, comments: "It's always nice to hear from happy customers and we're extremely pleased to have been able to address the issues of Stairlift Solutions (UK) in gaining access to our extensive network."
back