Sole trader proves telematics isn't just for fleets
Written by: Abaranji Sivakumar, Last updated:14th February 2022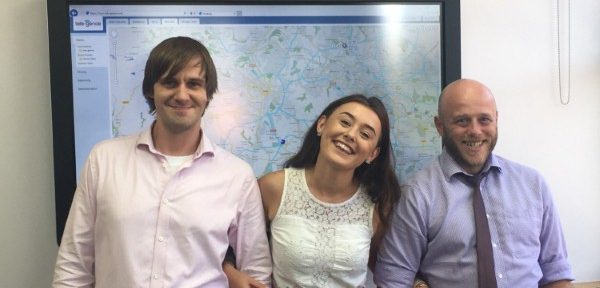 Telematics has been helping companies keep track of their vehicles for some time now, but the insightful tracking technology is no longer reserved for fleets, as one sole trader has proved.
Andrew Purnell, an independent courier from Didcot, approached Tele-Gence for a tracking system and was wowed by the customer service he received from the off.
"Kimberley Faulkner and Steph Grayshon gave me all the information required and I got a reasonable price for the tracking system, which I must say is interesting and useful," he beamed.
Once telematics was up and running on Mr Purnell's van, he stated that the pair were "very helpful", assisting in addressing other problems with his vehicle.
"I haven't known any customer service at this level of service for a long time," revealed an 'extremely impressed' Andrew, adding: "I wish everyone was as helpful as them".
Even though Mr Purnell works for himself, he was keen to reap all the benefits that come with pairing a fuel card with telematics, such as accurate mpg reporting and improving fuel economy by up to 20 per cent.
Another aspect Andrew loves about his Tele-Gence experience was how he was cared for after signing up.
"Kim calls to see how I'm getting on and this is why I would stay with Tele-Gence for many years to come," he explained.
"This kind of service and professionalism is very rare to find. The service a company gives and the right person involved is worth more than anything else sometimes."
back