UK's first Shell EV charging hub now open
Written by: Simon Pavey, Last updated:13th February 2023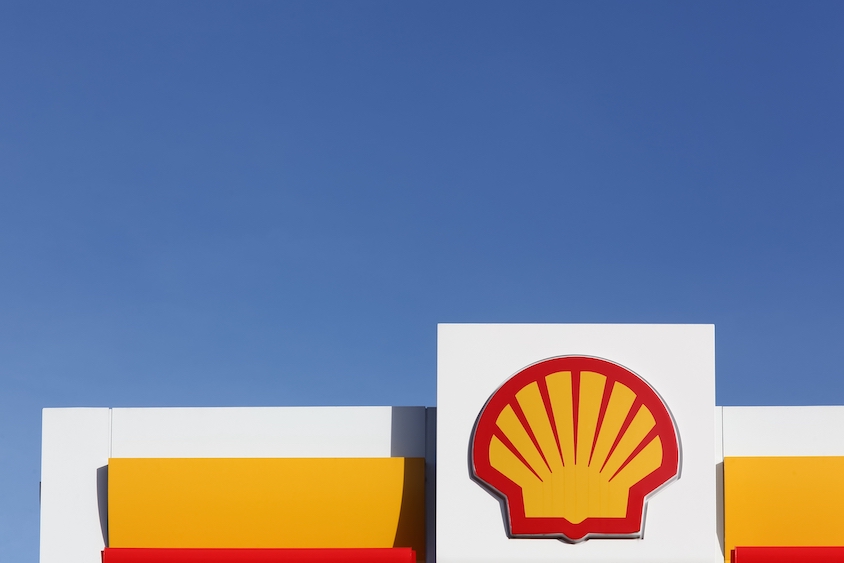 The lives of EV drivers in Fulham just became easier with the addition of Shell's new EV charging hub!
Where there was once a fuel refilling station on Fulham Road, Shell have converted the pumps into ultra-rapid charging points. This move has exciting implications for EV drivers and the future of sustainable transportation. It is the first time that Shell have converted a previously existing fuel site to cater fully to electric vehicles.
Shell's first UK all-EV charging hub
So, what can drivers expect to see when they visit the new Shell Recharge site?
Ultra-rapid charging points
The first thing to note is the impressive technology behind the charging points themselves. The hub is home to 9 high powered, 175kW charge points. These points are said to be able to charge an average battery from 0-80% in just 10 minutes! Considering that the next fastest chargers – rapid chargers – take up to 30 minutes to charge a battery to 80%, these are impressive numbers indeed.
For drivers who remain sceptical of electric vehicles for their slow charge times and low range, projects such as this Shell charging hub might begin to alleviate such concerns. After all, EV technology and infrastructure is only likely to improve in the coming years.
So, drivers won't need to wait too long to charge their vehicles, but what can they do during their short visit?
Coffee, snacks and more!
Drivers can wait out their charging time in "a comfortable seating area" with free Wi-Fi. There's a Costa Coffee, and a Little Waitrose & Partners, meaning drivers can enjoy a coffee whilst they wait, or even pick up some essentials on their drive home.
Shell's vision for the "future of service stations"
Sustainable building
Another highly impressive feat of this new charging hub is how sustainability has been considered in its design.
For example, timber has been used to build the canopy which uses less energy than the production and transportation of steel. On top of this canopy is a selection of solar panels, which provide for around a quarter of the hub's electricity needs.
What's more, high insulating double glazing is used for the storefront windows, meaning reduced energy is used for cooling and heating the building during times of more extreme weather.
Renewable energy sources
Arguably the most impressive feat of Shell's new EV hub is that all of the electricity supplied to the EV chargers comes from 100% renewable energy sources. Environmentally conscious drivers can have the confidence to charge their vehicles at this hub knowing they are not purging the planet of non-renewable energy sources.
For more information on Shell Recharge, visit the Shell website!
In addition to the creation of this new site, Shell are working hard to improve electric vehicle infrastructure across the UK. They're endeavouring to install 5,000 charging points at both current service stations and new locations within the next three years. You can also expect to see 50,000 on-street chargers from Shell by 2025. This is all part of their goal to provide convenient, high-quality charging to their customers.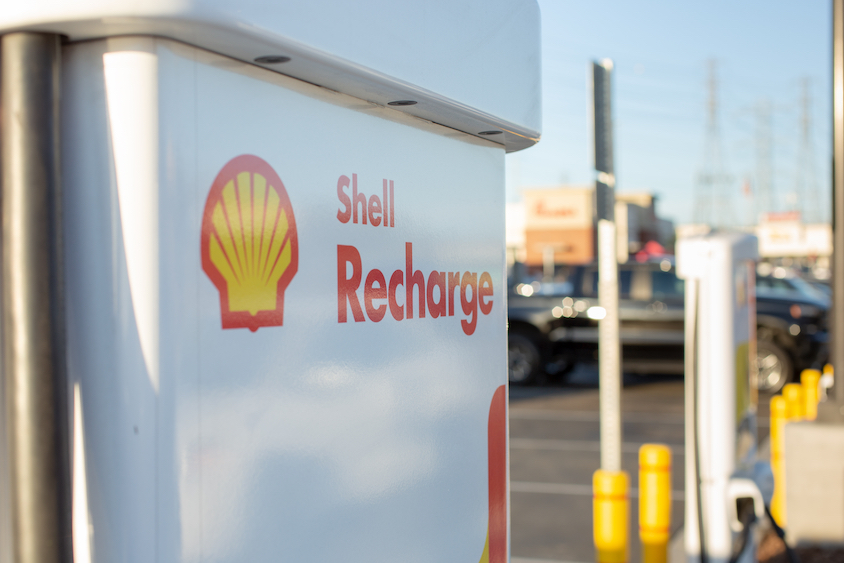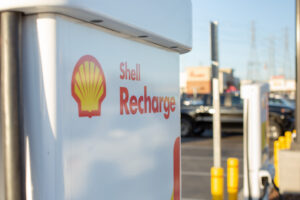 Charging vehicles with the Shell Electric Vehicle Card
For drivers wishing to save money on charging their vehicles, they could get their hands on the Shell Electric Vehicle fuel card. This card can be used at over 270 Shell Recharge sites, and lets you pay at over 7,500 individual charging points across the UK.
Furthermore, this card is a fantastic option for fleets with a mix of electric and traditional fuel vehicles. The Shell Electric Vehicle fuel card doesn't limit you to just paying for charging, but you can also pay for your traditional fuels at Shell sites.
For businesses near the Shell Recharge on Fulham Road, they would be well paired with the Shell EV fuel card. As the UK moves further towards the full electrification of our vehicles, it pays to start preparing now!
Get in touch with Fuel Card Services today, we'll find a fuel card that suits your needs, whether you need to charge your EVs or fill up your petrol and diesel vehicles!
back