Roswick: Going above and beyond is the Fuel Card Services way
Written by: Simon Pavey, Last updated:11th August 2020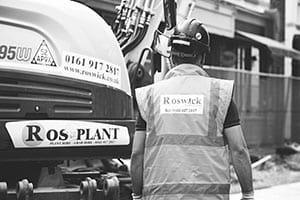 Support for our clients is our number one priority at Fuel Card Services, as we always aim to go above and beyond in helping them to save and have a great experience when working with us.
As such, it's fantastic to hear from customers who have had a positive experience with Fuel Card Services, and that's been the case with the latest feedback we've received from construction specialist Roswick.
Doing our best to meet our customers' needs
Laura Dowd, office manager and buyer at Roswick, praised the efforts of the firm's account manager Donna, adding that she is "always helpful and willing to go the extra mile".
It's fantastic recognition of the efforts of our account management team, and Donna in particular, as this is precisely what we want to hear from our customers when they get in touch.
Moreover, Laura described Fuel Card Services as the "best fuel company we have ever come across for both price and services" – quite the endorsement, we hope you agree.
Roswick operate a fleet of 14 vehicles and their drivers draw both petrol and diesel using fuel cards from Fuel Card Services.
The company is a civil engineering, utilities and concrete frame provider based in north-west England. They were founded in 2011.
Ellie Baker, brand manager at Fuel Card Services, comments: "To receive such glowing feedback for Donna and to be told that we're 'the best fuel company' the client's ever worked with is simply amazing. We always aim to deliver the very best in customer service and this latest testimonial goes to show that our efforts are not going unrecognised."
back