Quality of service is a top priority for Fuel Card Services
Written by: Fuel Card Services, Last updated:11th August 2020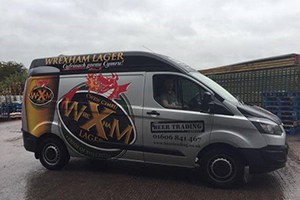 Delivering an outstanding customer experience is what we are all about at Fuel Card Services.
It therefore gives us great pleasure when a client gets in touch to say how happy they are with the level of support they've received.
Going above and beyond for customers
Denise Anderson, sales administrator at The Beer Trading Company, stated: "The rates have been competitive, the service has been excellent, I was a tad apprehensive about switching across but everything happened as [our account manager] Mike Anderson said it would.
"Mike was very personable and trustworthy; no hard sell, very transparent, honest and fair, which enabled us to build a good, strong relationship."
Ms Anderson went on to add the relationship has blossomed in recent months and the firm has taken on several of Mike's recommendations to further bolster the business in the months ahead.
"If there were any queries or concerns, they were resolved very swiftly and we always received a call back to confirm the outcome," she concluded.
The Beer Trading Company is based in Middlewich, Cheshire and operates a fleet of 21 cars and vans. The company spends an average of between £2,000 and £4,000 per month on diesel fuel and makes use of the Shell Multi Fuel fuel card.
Ellie Baker, brand manager at Fuel Card Services, comments: "It's great to see another happy customer that is receiving top-quality customer service from Fuel Card Services. It's testimonials like this that really help to set us apart from the competition."
back