Qualifications for fleet drivers
Written by: Simon Pavey, Last updated:5th August 2022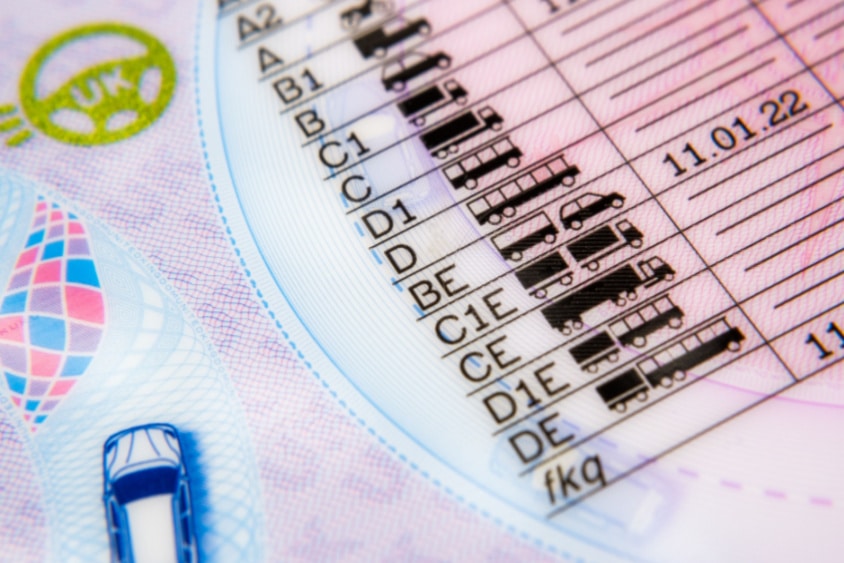 Fleet drivers come in many forms, from users of company cars to dedicated HGV drivers conducting long haul trips. With such a wide variety of roles found within your average fleet operation, there is an equally expansive range of qualifications fleet drivers need in order to do their job safely and within the bounds of the law.
As a fleet operator, it's important that you understand the full breadth of qualifications that are required by law, and that you could take advantage of to grow and expand your fleet. And as a driver, it may be worth exploring new qualifications to upskill and progress in your career.
That's why this blog will take a look at exactly what qualifications you will need to operate different vehicles, which qualifications and licenses you will need to check for as a fleet manager, and some ways in which the process of vetting new drivers can be made easier.
What records must a business hold on a driver?
The first thing that should be checked when employing new fleet drivers is that they hold the correct driving license for the vehicle they will be driving and are suitably trained.
Access Driver Data with DVLA
To speed up the process of checking driver records, fleet managers can use the Access Driver Data (ADD) service.
ADD provides:
24/7 real time driving license data
Single requests
Full driving license details
For managers looking for a quicker way to check larger numbers of license, ADD is an investment that can create a more efficient checking process. You can learn more about ADD here.
Driving License Categories
| Category | Type | Additional Test | Restriction |
| --- | --- | --- | --- |
| A | Motorbikes | Yes | N/A |
| AM | 2 or 3 wheeled motors | Yes | Max speed 15.5 – 28mph |
| B | Cars | No | Max 8 passenger seats |
| B auto | Automatic cars | No | N/A |
| B+E | Cat B + trailer | No | Up to 3,500kg |
| B1 | Light vehicles | No | Up to 550kg with goods |
| C | Large lorries | Yes | Max trailer 750kg |
| C+E | Cat C + trailer | Yes | N/A |
| C1 | Lorries | Yes | Up to 7,500kg + 750kg trailer |
| C1+E | Cat C1 + trailer | Yes | Max combined weight 12,000kg |
| D | Bus | Yes | Trailer up to 750kg |
| D+E | Cat D + trailer | Yes | N/A |
| D1 | Minibus | Yes | Max length 8m, max trailer 750kg |
| D1+E | Cat D1 + trailer | Yes | N/A |
| F | Tractor | No | N/A |
| G | Road roller | Yes | N/A |
| H | Tracked vehicles | Yes | N/A |
| K | Pedestrian vehicles | No | Self-propelled |
| Q | 2 wheeled motors | No | Max speed 15.5mph |
Can you drive a van with a car licence?
Whilst most vans are covered under the 'B' classification on a driving license (received on passing a standard driving test), it's important to pay attention to the maximum authorised mass (MAM) of any van you are looking to drive, professionally or casually.
Under the 'B' classification, drivers are permitted to operate any vehicle up to 3.5 tonnes. This includes the contents of the van, which is an important consideration for those looking to drive a van professionally for purposes such as deliveries.
If you need drivers for vans of a higher weight or will be requiring drivers to transport goods that will take the vehicle over the MAM, you will need to ensure that your drivers have a C1 licence. This will allow them to drive medium and larger sized vehicles with a MAM of up to 7.5 tonnes.
Qualifications for lorry drivers, coach drivers, and bus drivers
To drive a heavy goods vehicle (HGV) or bus, drivers must first have a full car licence, be over 18, and have a Driver Certificate of Professional Competence qualification.
What is a Driver Certificate of Professional Competence?
Introduced across Europe to improve road safety and high driving standards, the Driver Certificate of Professional Competence is a required qualification for all those wishing to drive a HGV, bus, or coach professionally.
What is Driver CPC?
Made up of five tests, the Driver CPC will ensure vehicle operators are up to date on health, safety and legal requirements needed to safely operate larger vehicles. The Driver CPC is a legal requirement for those driving professionally and those found driving professionally without the qualification can be fined up to £1000.
Insurance for Fleet Drivers
Fleet operators should also be diligent when it comes to checking that insurance is correct for drivers in their fleet. On top of issues such as out-of-date licenses and excess penalty points, having the incorrect insurance on a fleet vehicle can make it very difficult to claim in the case of an accident.
As a fleet manger, liability for accidents in such circumstances can fall on you as the instigator of the journey. As such, its vital for the safety and preservation of yourself, your driver, and your company to play close attention not just to the validity of licences but also to the insurance on fleet vehicles.
If a company vehicle is found to be uninsured, both the driver and company could be liable to a fine, and the company may see the car seized or destroyed – potentially costly for all.
Tele-Gence Telematics
For fleet operators, telematics systems can provide extremely valuable insights into driving patterns that can help you put in place the right practices to promote driver safety. That's where our advanced Tele-Gence telematics service excels. It can help you gauge driver behaviour, and give you access to a wealth of helpful insights that you can share with your drivers.
Designed to equip both fleet operators and drivers with the means to track and improve safety and costs, Tele-Gence offers a host of features such as fuel fraud alerts, driver behaviour tracking, live traffic, dash cam management and more. Collating this information in an accessible hub for fleet managers to monitor, Tele-Gence can help you identify areas for improvement with ease.
If you'd like to discuss the benefits of Tele-Gence and our other fleet tools, feel free to get in touch with our team.
back