Pugh & Sanders: Customer service is key to client happiness
Written by: Simon Pavey, Last updated:11th August 2020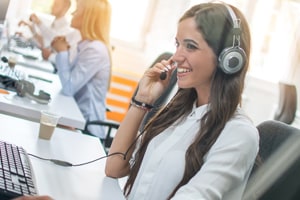 Our clients can always rely on Fuel Card Services to provide an excellent standard of customer service.
This is one of the standout factors that helps to ensure our customers stay with us for the long-term and always feel they can come to us should they have any problems and they'll be quickly resolved.
Going above and beyond for our customers
Heidi Holden, accounts controller at Pugh & Sanders, recently contacted us to praise the outstanding level of service she's received since moving to Fuel Card Services.
She said: "We moved from another supplier because of poor customer service. Since moving, Mike [our account manager] has given excellent customer service and deals with any enquiries promptly and efficiently.
"We would recommend Fuel Card Services."
Pugh & Sanders specialises in the provision of stock replenishment systems, and has branches in Burton, Derby, Wakefield and Tamworth.
It operates a fleet of vehicles offering same-day and next-day deliveries throughout the UK. The company was founded in 1988.
Ellie Baker, brand manager at Fuel Card Services, comments: "We pride ourselves on always going above and beyond for our clients. It's great to hear that Heidi and Pugh & Sanders are so happy with our efforts to date."
back