Prepaid fuel cards explained
Written by: Simon Pavey, Last updated:13th February 2023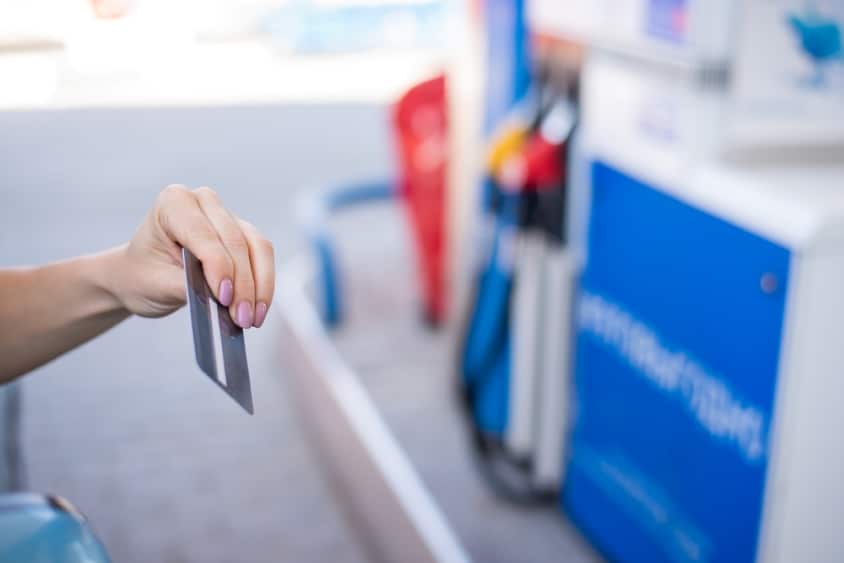 Saving on receipts and bothersome admin, fuel cards offer a more efficient way for fleet drivers to pay for fuel. 'Prepaid fuel card' is a common name used to describe a standard fuel card, which applies to all of the cards in the Fuel Card Services range.
These types of cards work just like a credit or debit card, and offer a range of benefits for both fleet drivers and managers; simplifying the process of refuelling and increasing the efficiency of fuel repayment.
How do prepaid fuel cards work?
For fleet operators and drivers who are new to fuel cards, there may be some confusion as to what constitutes a 'prepaid fuel card'. In truth, fuel cards don't quite operate on a traditional consumer prepayment model whereby you put a specific amount of cash onto a card and spend it at the fuel station.
Instead, all fuel cards in our portfolio get fleet drivers access to discounted fuel costs at the pump. All a driver must do is swipe the fuel card at a petrol station, just as how they would with a debit card, and instead of paying out of their own pocket, they'll pay out of the business bank account – but with access to heavily discounted, pre-negotiated fuel costs.
Benefits of a prepaid fuel cards
Prepaid fuel cards offer fleets and fleet managers an increased level of control and organisation, making refuelling hassle free and more affordable. Additional benefits include:
Control over funds
Fleet managers can control the amount available on prepaid fuel cards, offering increased control on expenditure and an opportunity to save money.
Additionally, all fuel card expenditure can be tracked via one dashboard, meaning it's easier to monitor expenditure at scale. This can be crucial when businesses rely on seasonality, and must scale up operations quickly to meet growing demand.
A fixed weekly price
Prepaid fuel cards give users access to fixed weekly fuel prices, often set at a competitive rate.
Efficient administration
Increased control provided by prepaid fuel cards means feet managers can exercise a higher level of control over fuel spending, and a streamlined payment process saves time spent organising receipts and expense repayments.
How are prepaid fuel cards beneficial to fleet drivers?
For fleet operators, prepaid fuel cards offer an opportunity to reduce clutter, both physical and administrational, from the working day. Fleet drivers using a prepaid fuel card no longer need to collect fuel receipts or submit for payback. Instead, by spending within allotted amounts set on prepaid fuel cards, fleet drivers can focus on getting from A to B.
Additionally, there's a safety benefit to fuel cards. Drivers can avoid carrying cash at petrol stations, and the automated payment process reduces the chance of fraud.
How do I know this week's fixed price?
Fuel Card Services customers will have the next week's fixed fuel prices sent to them via email. This means that customers can decide whether it is cost efficient to fill up now or wait until next week.
Why do prepaid fuel card prices change weekly?
Changes to the fixed price each week is reflective of the fluctuations in the international oil market. Prepaid fuel cards offer competitive pricing, meaning you are still likely to save on fuel using a prepaid fuel card than having fleet drivers pay for fuel as a business expense.
Fuel card suppliers
With fuel cards gaining popularity as a means of saving money on fuel and time on administration, as well as offering perks and benefits, more and more suppliers are offering prepaid fuel cards. What this means for fleet management is a vast amount of choice.
With a host of suppliers offering a range of different types of fuel cards, our portfolio comprises some of the largest providers in the UK.
Browse our full range of fuel cards, or get in touch with a member of our team who will find the best card for your business.
back