Nottinghamshire revealed as worst county for potholes
Written by: Simon Pavey, Last updated:11th August 2020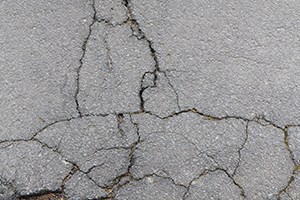 Nottinghamshire has been given the questionable honour of being named as the worst county in the country for potholes.
MoneySuperMarket used a Freedom of Information request to analyse data relating to which councils from across the UK had the most damage to roads reported to them.
A roll call of dishonour
It emerged that the East Midlands region had recorded the most, with a staggering 253,920 potholes going down on record over the period between January 2017 and June 2019.
This was more than 100,000 potholes greater than the total for the next worst council area, Devon County Council.
Rounding out the top – or should that be bottom? – five were Kirklees Metropolitan Borough Council, Cambridgeshire County Council and the East Riding of Yorkshire Council, which had more than 330,000 potholes between them.
At the other end of the scale, the Isles of Scilly region was listed as having the fewest recorded potholes. However, they do only have around nine miles of road in total, so councils may perhaps find it easier to stay on top of repairs there.
The news comes after Car Parts 4 Less found Bath Road in Hounslow, London was the UK's most complained-about road for damage last year.
Rachel Wait, spokesperson at MoneySuperMarket, said: "As most drivers will know, potholes are a real menace. We're expecting a particularly cold winter, so we may well see the number of potholes rise or worsen."
Ellie Baker, brand manager at Fuel Card Services, comments: "These figures really are shameful. We continue to believe the government has a responsibility to act everywhere to prevent drivers and businesses experiencing the damage to their vehicles that gaping holes in the roads can cause."
back