No more road signs by 2027?
Written by: Fuel Card Services, Last updated:9th February 2022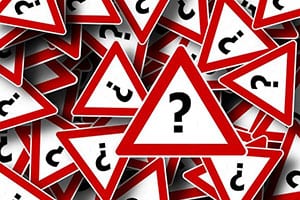 A new report has suggested we may no longer need road signs by the end of the next decade as technology progresses in favour of digital infrastructure.
The UK Connected and Automated Mobility Roadmap to 2030 research from Zenzic said British drivers may be able to enjoy 'naked highways' from around 2027, as road initiatives move away from existing assets towards new, fully-automated systems.
Are naked highways the way forward?
The research predicts improved vehicle connectivity will negate the need for traditional road signage, with decommissioning potentially starting in just eight years' time.
Zenzic also said drivers can expect to see the widespread adoption of in-car signalling by 2028, which means vehicles themselves will be able to receive and digitally display the speed limits, junction exits and traffic updates we currently see at the roadside.
However, the organisation acknowledged that having the infrastructure in place to facilitate the development of autonomous cars will be key to unlocking this scenario.
Chief executive at Zenzic Daniel Ruiz said: "The 'naked highway' concept aims to bring economic benefits as well as tangible benefits to public mobility, including improved safety and better routing through centralised communication with drivers."
Transport Focus may be pleased to hear this, as it recently warned Highways England that one in five drivers have performed a dangerous manoeuvre at a motorway junction because the signage was obscured.
Jenny Smith, general manager for Tele-Gence, commented: "Technology is moving in the right direction to enable many of the benefits described by Zenzic, but we do wonder if their timescale for naked highways is somewhat optimistic. We're looking forward to seeing more driverless cars first of all."
Your business can benefit from affordable telematics with no hidden start-up fees or long-term commitments. Find out how at www.tele-gence.com
back