Medic 1 Direct: A switch to Fuel Card Services pays dividends
Written by: Fuel Card Services, Last updated:11th August 2020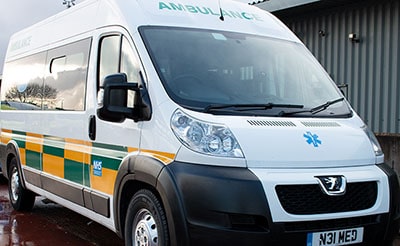 We endeavour to provide an outstanding level of service for all our clients, so we're extremely pleased when customers get in touch to highlight their satisfaction with working with Fuel Card Services.
This was recently the case for Medic 1 Direct – a specialist in the provision of medical services.
Greater control gives peace of mind
Jonathan Knight, accounts manager at Medic 1 Direct, highlighted the excellent level of customer service that he's received from us, as well as the many benefits he's found from a switch to Fuel Card Services.
"The management tools have allowed us a far greater level of control both for the card holders and management to review expenditure," he stated. "The cards also offer a far wider range of sites with a single card than our previous provider."
"Importantly, we are paying less per litre on the fuel with Fuel Card Services."
Mr Knight noted that the savings so far have "equated to hundreds of pounds a month" and all of the firm's driving staff have praised the simplicity of the service. Ultimately, he said, "it's a great service and we are very happy with it".
The company operates a fleet of 15 cars, vans, ambulances and road rail vehicles. Medic 1 Direct makes use of the Allstar One fuel card and has a monthly spend that changes throughout the year, rising during the warmer months. The firm draws both petrol and diesel for its vehicles.
Ellie Baker, brand manager at Fuel Card Services, comments: "It's great to hear from a very satisfied customer and equally satisfying to see the many benefits that working alongside us is delivering for our clients."
back