Major UK sales growth for Jaguar Land Rover
Written by: Fuel Card Services, Last updated:11th August 2020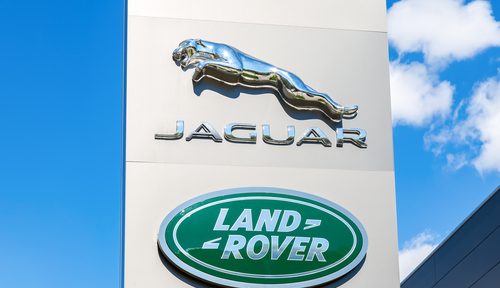 Jaguar Land Rover (JLR) has reported an excellent set of results in its latest full-year sales report, highlighting UK sales growth of 8.4 per cent.
The manufacturer announced a total volume of 118,108 cars sold in the UK between April 2018 to March this year.
Improved sales support growth in market share
The company's new car segment considerably outperformed the industry average in the last year, rising at a time when the UK's total new car market declined by 3.67 per cent.
As a result, this impressive rise in sales supported growth in JLR's competitive market share – up 3.86 percentage points from 29.47 per cent to 33.32 per cent.
JLR UK managing director Rawdon Glover commented: "Investment into the right products at the right time has seen us steadily grow our market share and our sales in what has been a declining market.
"We're excited for what's to come, too, with the return of our iconic Land Rover Defender, sales of the updated Jaguar XE and a number of other major product actions, especially the all-new Range Rover Evoque."
Continued success of the F-PACE and the 2018 European Car of the Year, the I-PACE, have supported the brand's growth in recent months. At the same time, the growing popularity of the P400e plug-in hybrid also helped to foster the company's impressive performance.
Ellie Baker, brand manager at Fuel Card Services, comments: "JLR are one of the UK's biggest names in automotive production, so it's absolutely fantastic to hear the marque continues to go from strength to strength."
back