Lynx: Outstanding support is key to long-term relationships
Written by: Simon Pavey, Last updated:11th August 2020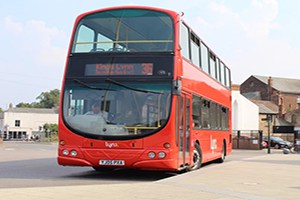 At Fuel Card Services, many of our customers have been with us a long time and it gives us great pleasure to have such longstanding clients. The outstanding level of service that helps to set us apart from our competitors continues to be a significant factor in helping us to build supportive relationships.
Customer support is crucial to our success
Julian Patterson, director at transport specialist Lynx, recently got in touch with us to highlight his continued pleasure at working with Fuel Card Services.
He said: "We have used Fuel Card Services since we started in 2014 and have always found the service good and the call centre staff, particularly Leanne, very helpful."
Such positive feedback highlights the importance we place on delivering an outstanding customer experience, as well as the benefits for ourselves and our clients in providing the best level of service that we possibly can.
The company is based in Norfolk and provides bus services across the surrounding region. Lynx makes use of the EuroShell fuelcard and has a monthly spend of approximately £75,000 for its fleet of 36 buses.
Ellie Baker, brand manager at Fuel Card Services, comments: "Supportive relationships are the bedrock of what ensures we deliver long-term benefits to our clients, so we always appreciate when our customers – both new and old – contact us to let us know how happy they are with our services."
back