Luxfer Superform: Fantastic savings with Fuel Card Services
Written by: Simon Pavey, Last updated:11th August 2020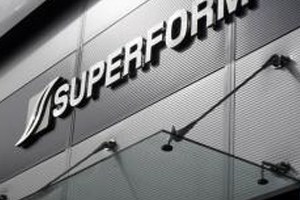 Switching suppliers is never an easy decision to make; however, when customers move to us from other fuel card providers, we always go the extra mile to give them the very best experience possible. As such, it's always fantastic when we hear from our satisfied customers and that's been precisely the case with Luxfer Superform
Great savings and an easy switch
David Griffin, senior transport controller at Luxfer Superform, contacted us to offer his praise for the positive experience he's had with us since moving to Fuel Card Services in July this year.
"We changed from our previous suppliers in July. The main reason for the change was due to price, and we are now saving about £1,000 per month on fuel costs.
"Since changing, it has also become clear that Fuel Card Services offer a better service than our previous supplier, as they would seldom get in touch to check if everything was okay."
He added that our extensive network of filling stations up and down the country means the firm now has "a greater option of petrol stations we can use, which the drivers like".
The company makes use of the BP and Shell fuel cards from Fuel Card Services for its mixed fleet of four vehicles. It has a monthly spend of approximately £3,800 and the firm's drivers draw diesel fuel only.
Ellie Baker, brand manager at Fuel Card Services, comments: "Helping our customers to make considerable savings is all part of our company's philosophy. We want to deliver the best deals possible to all of our clients and see them reap the rewards of cheaper fuel."
back