Kemada: Fast and reliable service makes all the difference
Written by: Simon Pavey, Last updated:11th August 2020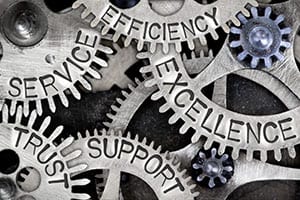 Ensuring that all our customers receive a high level of care is essential to delivering an outstanding level of service and that's something we pride ourselves on at Fuel Card Services.
It's therefore always a pleasure to hear from a satisfied customer and that's been precisely the case with electrical, mechanical and civil engineering installations specialist Kemada.
Always on time and efficient
Kayleigh Reeve, accounts administrator at Kemada, recently got in touch with us to highlight the benefits of the reliability of our service in terms of pricing and invoicing delivery.
She noted that the service the company has received from Fuel Card Services to date has been "very efficient and helpful".
"They always send a weekly fuel price on time, invoices are sent on the same day weekly, which helps with our reports and they help with my request when needing a live report," Kayleigh said.
Meanwhile, the excellent level of customer service offered by their account manager Shelley has also made a highly positive impression on Kayleigh.
Indeed, she added: "Shelley has been extremely helpful when ordering/cancelling fuel cards, she replies very quickly and helps with any query I may have. Great customer service!"
Kemada specialises in projects and contract services and operates a fleet of 18 vans and cars. The company makes use of the BP fuel card and draws both petrol and diesel for its vehicles.
Ellie Baker, brand manager at Fuel Card Services, comments: "Ensuring all of our customers can plan effectively for the future by receiving our pricing and invoicing on time, every time is the backbone of how we run our business. It gives us great pleasure to hear how this helps our clients to stay ahead of the game."
back