Jameel Jameel: Set up is easy with Fuel Card Services
Written by: Fuel Card Services, Last updated:11th August 2020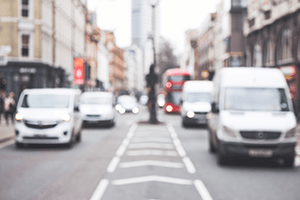 The ease with which our clients are able to open new accounts and spread their fuel card savings even further is a great benefit of working alongside Fuel Card Services.
It's always lovely to hear from a satisfied customer and that's been exactly the case with property specialist Jameel Jameel.
Swift and easy setup for new and expanding accounts
Susan Read, accounts assistant at Jameel Jameel, contacted us to highlight the excellent level of support she's received from her account manager Leanne Lord.
Leanne helped Susan to set up a second account with us, ensuring there was an easy setup process and a swift resolution for the client.
"We already have an existing account with yourselves, which we have always found to be very efficient, and as we have opened a new branch within our organisation we wanted a separate account," Susan stated.
"Leanne has been absolutely brilliant in helping us set this up."
The company operates a fleet of six cars and makes use of both petrol and diesel fuels. Jameel Jameel has a monthly spend of approximately £750.
Ellie Baker, brand manager at Fuel Card Services, comments: "All our account managers deliver an outstanding level of service, but it's especially welcome when our clients get in touch to share their appreciation for all of our teams' hard work and diligence."
back