HGV Driver Shortages Explained
Written by: Simon Pavey, Last updated:14th February 2023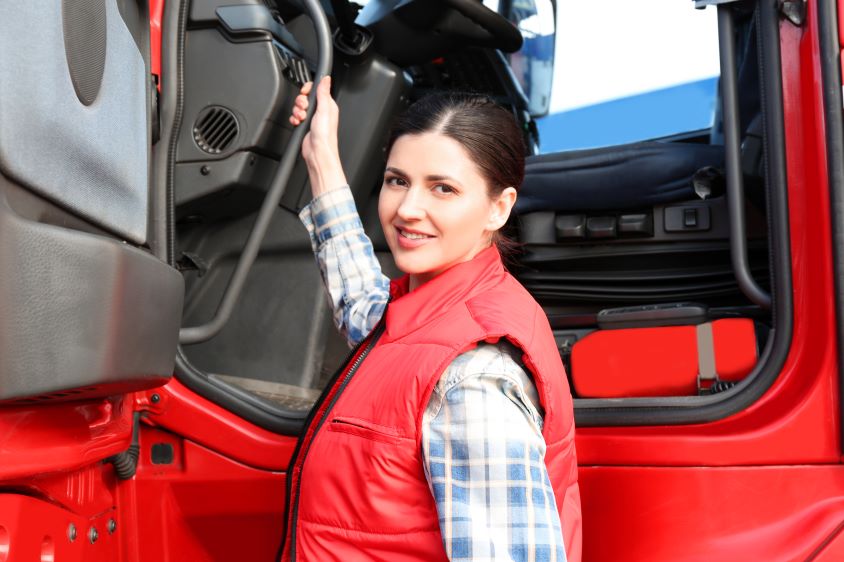 The UK driver shortage is a challenge facing that industry that predates even Covid. The RHA's late 2021 report estimated that the scale of this shortage is significant, with companies across the industry missing around 100,000 drivers in total.
Further to this, 98% of all consumed goods in the UK are delivered by a truck at some point, meaning keeping the haulage industry well-staffed is crucial to minimising supply chain disruption. What's more, research shows that without the haulage industry, other industries would also come to a standstill – so how can the UK go about addressing these driver shortages?
That's exactly what we'll dive into in this article, as we look at:
• The causes behind lorry driver shortages.
• Recruitment challenges for hauliers.
• Tackling stereotypes around HGV drivers.
• Market factors affecting shortages, including Brexit and COVID.
• How we can look to solve the HGV driver shortage in the UK.
What is the cause of the HGV driver shortage?
There are several reasons for the HGV driver shortage in the UK, making it difficult to solve.
Firstly, the average age of HGV drivers is on a continuous rise. According to the Road Haulage Association, the average driver age was 56 in 2018. In fact, less than 1% of drivers were under 25 at this time.
However, that isn't to say that no young drivers are joining the industry. Rather, ONS data indicates numbers of drivers under the age of 35 are similar to 2017 levels. What we have seen, though, is a steep decline in middle-aged HGV drivers, which has not been balanced out by a spike in the recruitment of younger drivers.
So, the industry is failing to bring in younger drivers and, at the same time, current drivers are getting closer to retirement age. Consequently, it's becoming clearer each year why the driver shortage is an issue, and this timeline has only been accelerated by the impact of COVID-19.
Why aren't young people joining the haulage industry?
There's a preconception that being a HGV driver means long hours away from home. These types of shifts aren't seen as accommodating to young peoples' lives, because many other industries that now operate on a work from home basis.
Whilst businesses could argue that their shift patterns are accommodating to the lives of their drivers, there are other barriers.
Getting a HGV license can cost up to £5,000, depending on the level of certification. For young people entering the world of work, this is quite unfeasible. From acquiring their initial category B driver's licence, to medical tests, theory tests, practical tests and demonstrations, the costs add up. For some, the training is too expensive to even consider a career in HGV driving.
Even if a young person became qualified HGV driver, they face other barriers. Many companies won't employ drivers below the age of 25. This is because the insurance costs are considered to be too high.
Stereotypes need to be broken to stop the shortage
One major issue is the stereotype surrounding HGV driving that leads people to believe the role is aimed more at men. As a result, only 1.2% of HGV drivers are female.
Many young women wouldn't even consider becoming a truck driver as they are concerned about joining a massively male dominated industry.
More than half of the UK population is female, meaning this stereotype is creating a barrier to entry for more than 50% of the population. It needs to be broken down to get more women into HGV driver roles.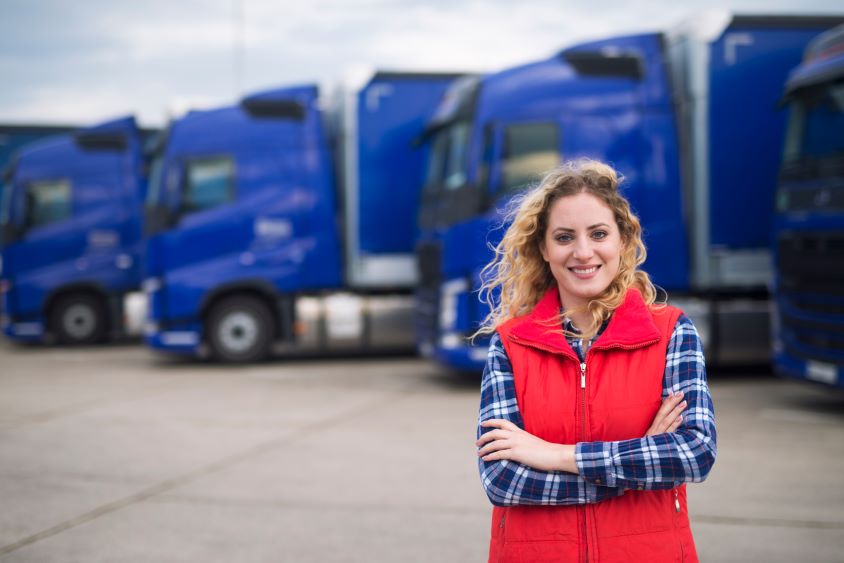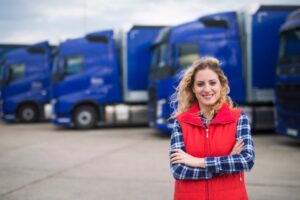 Brexit, delays and COVID-19 impacting the shortage
It's been suggested that the advent of Brexit saw many European drivers return to their home country. It is possible that the lack of stability outweighs the financial benefits of living in the UK.
The number of European drivers working in the UK is estimated to be around 60,000, and it remains to be seen whether this number will change in our post-Brexit climate.
Towards the end of 2020, we saw massive delays causing long queues of lorries at ports like Dover. Brexit stockpiling, COVID-19 medical supplies and pre-Christmas build up are thought to be the causes o the delays. These delays received a good deal of news coverage. Unfortunately, that now means that when people (especially younger people) think of lorry driving, these queues quickly come to mind. These aren't conditions that people look for when considering their career path.
The impact of COVID-19 is going to be severe on the shortage. Since lessons and tests could not happen during the various UK lockdowns, it is estimated that 16,000 new passes have been lost. With working from home becoming an attractive option as a result of lockdowns, it is likely that people will be less likely to pursue a career in HGV driving.
How can the HGV driver shortage be solved?
Make HGV driving appealing to young people
HGV driving isn't seen as a viable career by young people – this is the main issue to be solved. Inspiring children from an early age could be the option. Junior driving experiences such as those provided by TrackDays hope to ignite a passion for HGV driving in young people.
Tom Cornwell of the Road Haulage Association has stated that the industry will struggle to solve the shortage without government intervention. By making the process of getting qualified more financially viable, especially for young people, government assistance would be a step towards increase the number of new drivers.
Making the haulage industry appear more technology-driven could help bring in more young people. As young people become more aware about the climate crisis, they may be reluctant to get behind the wheel of vehicles that emit large amounts of CO2. With the introduction of telematics to many fleets of HGVs, we are seeing emissions being reduced. Better route planning, reduced idling and more efficient driver habits are a just a few of the benefits that telematics can bring.
Improve public perception of the industry
The preconceptions about HGV driving are damaging the reputation of the industry. Many believe the job to be underpaid with long work hours and unpleasant conditions.
The truth is, the UK economy relies so heavily on HGV drivers that industries would be stuck without them. Until people understand this, people may continue to view the profession as undervalued.

Make the role more accessible to women
Again, this is all about fixing the public's opinion on HGV driving. Gender imbalance is an issue many industries face, and it's difficult to fix after it has taken hold.
Ensuring that young women have the opportunity to hear from female HGV drivers at events like career fares is essential for breaking the stereotype that only men can drive trucks.
Fuel Card Services is dedicate ourselves to assisting in all aspects of fleet management. Get in touch today to find out how you can avoid falling victim to a driver shortage.
How is Fuel Card Services supporting the industry?
At Fuel Card Services, we believe that being efficient with spend and minimising outgoings is essential for any commercial fleet businesses. That's why we provide a range of products and services designed to help drivers achieve exactly this, including:
Fuel cards from leading providers that help you save money on every mile driven.
Fleet services such as advanced telematics and mileage trackers that can help your drivers become more efficient and safe.
For more information, get in touch with our experts to find out how we could help you save money that could be reinvested in key areas of the business such as recruitment.
back