Office for Zero Emission Vehicles – how can they help your business?
Written by: Simon Pavey, Last updated:13th February 2023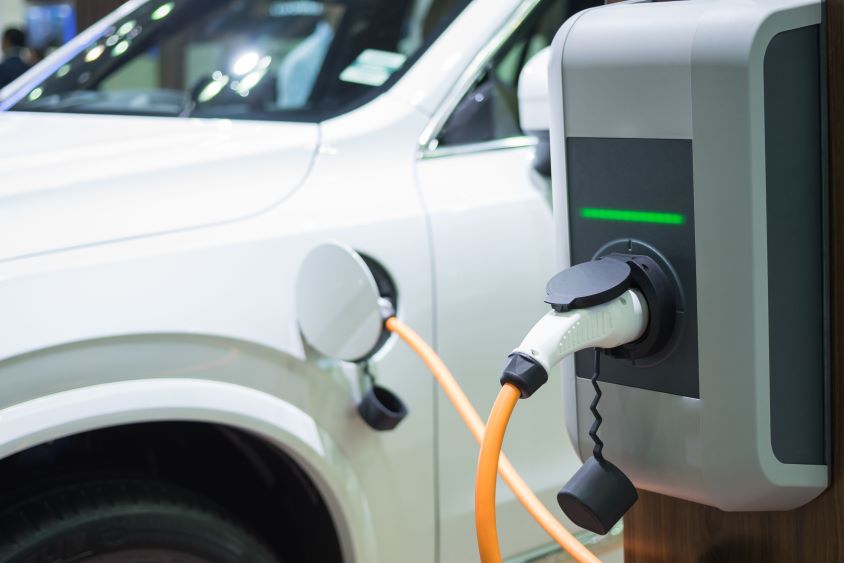 There's no denying that the next decade will see many changes on our roads as zero emission vehicles become commonplace.
This change is not without government backing. In fact, a team exists within the government to support the UK's transition – the Office for Zero Emission Vehicles.
Who are the Office for Zero Emission Vehicles (OZEV)?
OZEV is a team within the government working to support the UK's transition towards electric infrastructure. The office is comprised of staff and funding from the Department for Transport, as well as the Department for Business, Energy and Industrial Strategy.
The office is responsible for advising ministers on matters concerning the transition to low emission vehicles. Their goal is to improve access to charging by supporting the rollout of charging infrastructure in order to make the transition more convenient and viable for consumers and businesses alike.
What are they specifically doing that could be of benefit to your business and fleet?
The Workplace Charging Scheme
OZEV operates the Workplace Charging Scheme (WCS). This provides support to businesses, charities and public sector organisations looking to install electric vehicle charging points.
The WCS offers businesses up to £350 per socket for up to 40 charging sockets.
Your business can apply for the scheme if you meet the following criteria:
Are a registered company.
Must be either a public authority, or have received less than €200,000 of public support within the last 3 years.
Can either declare a need for charging equipment, or show intent to encourage EV uptake among staff or fleet.
Are located within the United Kingdom.
Have dedicated off-street parking.
Either own the property on which the charging points will be installed, or you can provide proof of consent from the landlord.
As of July 2021, the scheme has funded over 13,000 charging point installations.
In addition, drivers who personally own an electric vehicle can apply to the Electric Vehicle Homecharge Scheme, which offer £350 to help towards installing a charging point at home.
Research and innovation
The Office for Zero Emission Vehicles also funds and supports the research of emerging technologies. They hope that the UK can use the results of this research to "exploit and lead globally".
Their goal is to use this research to make the most of the environmental and economic benefits that the country will see as we make the transition to a zero emissions infrastructure.
The government is set to provide £1.3 billion by 2025 in hopes of supporting the roll-out of charging points on motorways and A-roads, as well as in homes and businesses.
By 2023, OZEV aims to see a minimum of six high powered charge points at each motorway service area. By 2035, the government office expects to see 6,000 high powered chargers on the motorway network.
This is promising progress. Research suggests that the UK will need to install five times as many charging points as it has right now, if we are going to meet our climate goals.
Later this year, the Office for Zero Emission Vehicles will release their Infrastructure Strategy. This will outline how they plan to support the charging infrastructure rollout needed to achieve the 2030 phase out of carbon burning vehicles.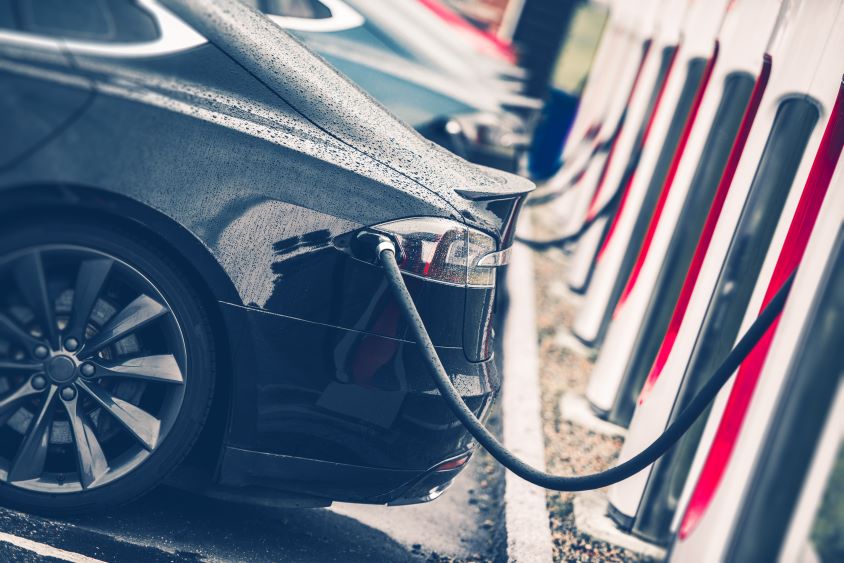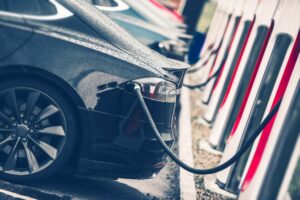 What is the 2030 ban on fossil fuel vehicles?
The government announced in 2020 that the sale and production of petrol and diesel cars would be banned in 2030.
This ban is just one step in the Prime Minister's 10-point plan to revolutionise the UK's industries and infrastructures to be more environmentally friendly, and make progress towards reaching our climate goals.
The ban was initially set to happen in 2040, only 10 years before the country aims to reach net zero. Pressure from green groups saw the ban brought forward to 2035, then again to 2030.
OZEV is the driving force behind ensuring that the UK has the infrastructure in place to support this change.
Many drivers have felt nervous about making the change to a low emissions vehicle. Fears about range limitations and charging speeds put a dent in the reputation of EVs. Drivers were worried that, compared to their fossil fuel burning vehicle, an EV would only travel a portion of the distance they required before having to stop at a charging point, which could take hours to get the battery up to full capacity.
With OZEV's support and planning, however, these worries will likely subside in the coming years. The workplace and home charging schemes, as well as their funding towards public charging points will mean all drivers have easy access to EV charging.
How can Fuel Card Services help your business transition to EVs?
Businesses should ensure their fleets have easy access to the right charging facilities. On top of that, reducing fleet costs is equally important.
Our range of fleet management services can help your business save time and money, and ensure your operations run smoothly and efficiently. Get in touch with our team of experts today and see how we could help your business.
back