Highways England offers tips as motorway breakdown season begins
Written by: Fuel Card Services, Last updated:11th August 2020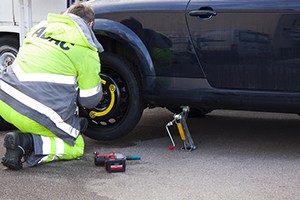 Drivers using the motorway network this summer have been urged to take extra care, with Highways England warning that more breakdowns take place at this time of year than any other.
According to the organisation, more than 48,500 motorway breakdowns occurred between the final week of June and the first week of September in 2018 – and it is anticipated that an extra 700 a week on top of the usual figure will be recorded during the same period this year.
A busy summer season
This means the average number of breakdowns per week could hit almost 5,000, something that has the potential to cause significant disruption on major routes.
The first weekend in August was the busiest single weekend last year, followed by the final weekend in July, when one breakdown was reported roughly every two minutes. This was attributed to heavier traffic as people set off on their summer holidays and took day trips.
To help road users during the summer season, Highways England has launched a new safety campaign aimed at keeping the roads moving.
Its tips include always checking tyres, oil, water and headlights before setting off on a longer journey, as simple vehicle maintenance can make a lot of difference towards performance.
The organisation also reminded drivers that should they break down, it is essential to get away from remaining traffic by exiting the vehicle and getting behind the safety barrier if possible.
Only then should they call for assistance using either their own phones or the free ones provided along the motorway.
Head of road safety at Highways England Richard Leonard said: "We want everyone to get to their destination safely and we can all play a part in that. We're urging drivers to remember the basics of motorway driving, including carrying out simple vehicle checks before setting off, to help keep us all moving."
Ellie Baker, brand manager at Fuel Card Services, comments: "No one wants to have their journey ruined by breaking down on the motorway, let alone cause a hazard for other road users. We'd encourage everyone to heed this new advice and ensure being on the motorways is a stress-free experience for all."
back