Half of van drivers 'failing to go hands-free'
Written by: Fuel Card Services, Last updated:11th August 2020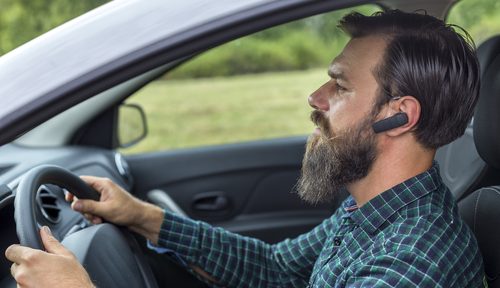 New research has revealed more than half of all UK van drivers are failing to use Bluetooth hands-free devices when making calls from their vehicle.
Figures produced by Volkswagen Commercial Vehicles (VCV) show 23 per cent do not have a hands-free device installed in their vehicle. Meanwhile, 33 per cent said they do have hands-free devices installed, but do not use them.
Avoid distraction and save lives
On average, UK van drivers spend 35 minutes each day on the phone in their vehicle, making or receiving an average of seven calls.
However, one in ten respondents to the VCV research stated they spend more than two hours on the phone while driving each day.
Sarah Cox, head of marketing at VCV, commented: "Our figures show that many van drivers don't have or aren't using a Bluetooth hands-free kit behind the wheel – risking not only a fine and potential ban, which would damage business, but, more seriously, a potentially fatal accident."
Government figures show nearly half a million drivers continue to fall foul of mobile phone driving laws each year.
Motorists caught by police using a handheld mobile phone while driving will receive a fine of £200 and a six penalty point endorsement on their licence.
Jenny Smith, general manager for Tele-Gence, commented: "It takes only a small distraction from a call or a text to a mobile phone when driving to cause a serious accident. There is no excuse not to use hands-free devices by all drivers."
Your business can benefit from affordable telematics with no hidden start-up fees or long-term commitments. Find out how at www.tele-gence.com
back