Graphene road surface reaches test stage
Written by: Fuel Card Services, Last updated:11th August 2020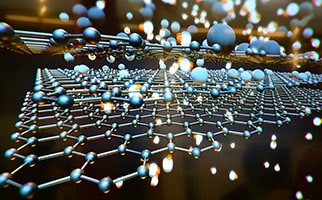 A village in Oxfordshire is to become the first in Britain to trial a new road surface that could finally end the nation's pothole problems.
Oxfordshire County Council has teamed up with graphene specialist Directa Plus to lay 750 metres of graphene-enhanced tarmac along roads in Curbridge in the hope that its strength will see it last far longer than traditional surfaces.
An innovative solution to a growing problem
It was reported back in July that Highways England had partnered with the Manchester-based Graphene Engineering Innovation Centre in the hope of looking into ways of using the material to create the roads of the future.
Now, a real-world test has been created and the road in Curbridge will be compared against its neighbours over winter to assess service life, resistance to vehicles and deformation levels.
It is hoped that using what's referred to as a 'super modifier' in this way will create far stronger highways, with the potential to roll them out across the country if the trial is a success.
Better surfaces could reduce the steady stream of roadworks fleet drivers will be used to seeing, as well as lessening the likelihood of damage to vehicles caused by potholes.
Directa Plus chief executive Giulio Cesareo said: "This technology will allow governments to supply better quality roads for drivers and other road users, at better value for money, and in a more environmentally sustainable way."
First isolated at the University of Manchester in 2004, graphene is the world's first two-dimensional material and is a million times thinner than a human hair, yet is also stronger than steel.
Ellie Baker, brand manager at Fuel Card Services, comments: "We're well aware that fleet drivers are sick of having their journeys blighted by potholes, so let's hope this trial proves fruitful and stronger roads can be created across Britain."
back