Government support of the haulage industry during the driver shortage
23rd July 2021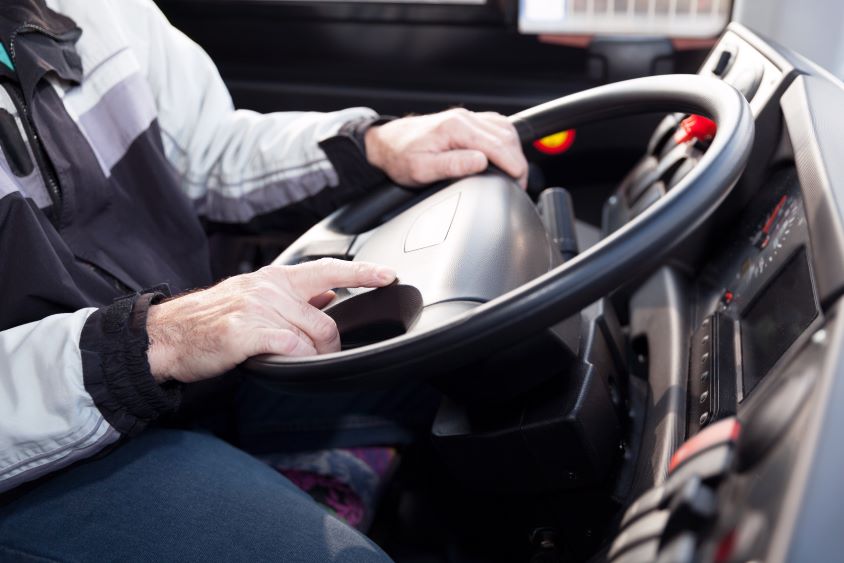 The government recently announced a package of support for the road haulage industry to combat the growing driver shortage. Unfortunately, the pandemic has only exacerbated an already urgent crisis.
Why is there a driver shortage?
The driver shortage is a result of a number of factors. Primarily, however, the reason for the shortage is simply a lack of new drivers.
The current pool of drivers edges closer to retirement age, but a very small number of new, younger drivers are entering the industry. To even get a HGV license can cost thousands of pounds, making it very unachievable for young people straight out of school or higher education.
Even if that barrier to entry weren't a huge problem, young people aren't being easily persuaded to join the haulage industry. There's an impression that the job would involve long work days, time away from home and low compensation.
How has the pandemic worsened things?
With lockdowns and other travel restrictions looming, many European drivers left the country. Haulage companies have said that few of these drivers have returned.
In addition, HGV driver tests were postponed. There is now a huge backlog of drivers waiting to be tested that would already have passed, had the pandemic not halted things. In a letter to the Prime Minister, the Road Haulage Association pointed out that 30,00 test slots were lost, resulting in a drop of 25,000 passes.
What is the effect of the driver shortage?
The most noticeable result of the shortage is lack of supply. You'll likely see more and more empty shelves in supermarkets in the coming months. There simply aren't enough drivers to get stock to where it needs to be. This could see the return of mass panic buying, though stores such as Iceland have advised against it, saying the problem does not warrant this level of panic.
An unfortunate side effect is food wastage. Produce is reaching stores later than it should, meaning its shelf life is drastically reduced if it isn't already spoiled. In fact, 50,000kg of fresh food went to waste in a single week in June according to The Grocer.
Of course, with low levels of supply comes a demand that cannot be met. With this comes rising prices. Expect and prepare to be paying a little more for your food in the coming months, as stores will need to make up the cost.
This doesn't just impact the food industry. BP have had to close a handful of UK sites due to shortages in petrol and diesel. However, the company stated that the supply issues were being resolved in a day.
What are the government doing to help the haulage industry?
The government recently wrote an open letter addressed to the UK Logistics Sector. It outlines measures that the government will take to help tackle the HGV driver shortage.
Firstly, the DVSA (Driver and Vehicle Standards Agency) are increasing the amount of testing through overtime and allocating additional staff. Successful passes have increased from 1,150 per week (pre-COVID) to 1,500. The DfT (Department for Transport) aims to increase this number to 2,000 by consulting about the "delegation of the off-road manoeuvres as part of the HGV driving test".
Changes to provisional licenses could allow candidates to progress straight to the articulated lorry test without first having to pass the rigid lorry test.
Relaxed requirements are also being considered in relation to newer car license holders taking extra tests to drive car/van and trailer combinations. The hope is that this would free up more testing capacity for HGVs.
The government is also increasing funding to the Large Goods Vehicle Driver apprenticeship. This aims to tackle the huge issue of the barrier to entry for younger people. With an apprenticeship such as this, they will be more financially supported, making becoming a licensed driver a more realistic prospect.
This letter outlines further steps such as increasing support towards hiring, relaxation of driver's hours rules and maximising retention.
The full letter can be read here.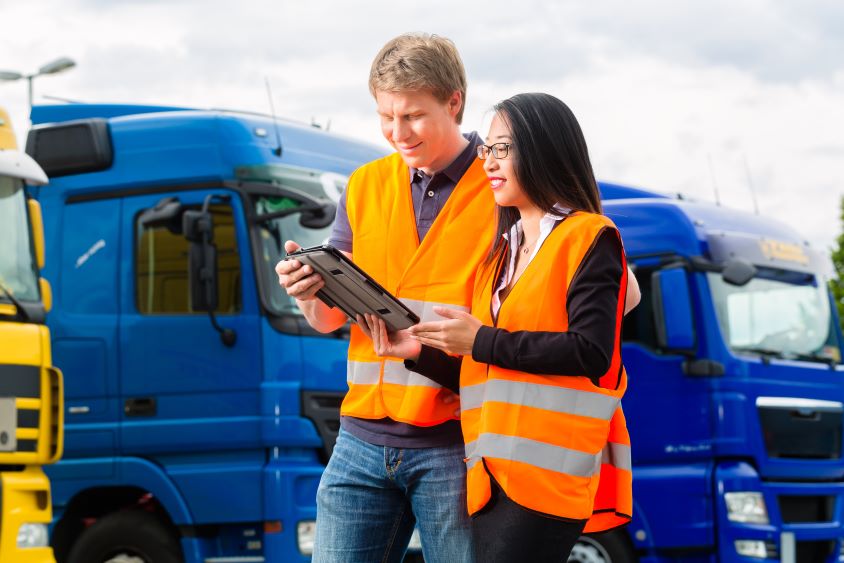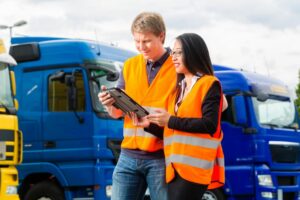 Will this solve the issue?
These measures should see a huge uptake in recruitment, which is of course the main issue. Without an increase in recruitment, retired drivers will not be replaced and the crisis will worsen in the coming years.
However, the haulage industry has expressed concerns that these measures are not severe enough.
Richard Burnett of the RHA has stated that these measures are a great step into solving the problem. However, they are long term solutions. Burnett states that overseas help is needed immediately, and short-term visas must be allocated to foreign drivers.
With supply issues only set to worsen with the driver shortage, along with many workers being forced to isolate during the pandemic, it remains to be seen whether these government measures will have any immediate effect on the crisis.
Is your fleet struggling with its operations during this turbulent time? Now more than ever, every driver and every vehicle matters. Get in touch with Fuel Card Services today to see how we can assist you. Whether that be with keeping fuel costs down, optimising your vehicle usage or improving vehicle maintenance, or team is happy to help!
back