Godwin Transport GB: Building happy relationships with customers is key to success
Written by: Simon Pavey, Last updated:11th August 2020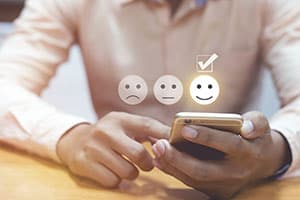 Building positive relationships with our customers that stand the test of time is a cornerstone of our business philosophy.
It's therefore always a pleasure to receive positive feedback from our clients, as we aim to ensure every customer receives the best possible level of care, support and attention.
A great start on which to build
Chris Goodman, transport manager at Godwin Transport GB, recently contacted us to highlight the excellent start to our relationship with his firm after the company recently joined Fuel Card Services.
He said: "I am very happy with the help and information provided every step of the way by [our account manager] Leanne."
Chris described how she "went above and beyond in helping us get set up".
It's not just the positive customer support that has impressed him to date, however, as Chris went on to add: "The type of cards and where to use them are important to us for our buses and the recommendations [made by Leanne] will help us to operate a controlled and profitable business.
"I look forward to a happy relationship, if the service received so far is anything to go by."
Godwin Transport GB is a coach travel provider based in Peterborough. The company makes use of the Shell fuel card to draw diesel fuel for its fleet of 14 coaches and minibuses. The firm has a monthly spend of approximately £28,000.
Ellie Baker, brand manager at Fuel Card Services, comments: "Such a positive start to our relationship bodes well for the future, and it's this extra level of care and attention that we provide to every client that helps us to stand apart from our competition."
back