GDC Consultancy saves with Fuel Card Services
Written by: Fuel Card Services, Last updated:11th August 2020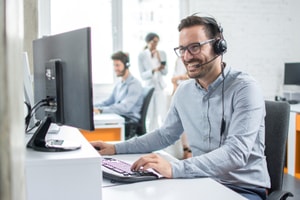 Here at Fuel Card Services, we aim to provide peace of mind to all our customers that their business needs will always be well catered for.
Geoff de Carteret of GDC Consultancy has been in touch to highlight the many benefits he's found from working with us and how Fuel Card Services has never let him down.
Always helpful and offering savings
Geoff said: "Ben (our account manager) at Fuel Card Services always kept me up to speed with price changes, offers and was ever-present when I had queries or needed new/replacement cards.
"I can rely on the direct debits going out on time and I cannot think of a time when there was an error in the accounting! Peace of mind there."
GDC Consultancy operates a fleet of two cars and spends approximately £200 per month on diesel. That said, in a previous role as HSQE manager at FSG Property Services, Geoff also worked alongside us and managed a fleet of more than 100 vehicles, securing some considerable savings.
He added that he's also "had the pleasure of introducing Fuel Card Services to some of my clients". One of which has seen itself steadily grow and is now making savings on ten vehicles' fuel usage.
"I would recommend Fuel Card Services to anyone who is interested in saving money on fuel expenditure for their fleet," Mr de Carteret concluded.
Ellie Baker, brand manager at Fuel Card Services, comments: "Offering peace of mind and great savings and service to our clients is what we are all about. It's great to hear that clients like Geoff continue to advocate for the outstanding level of service we are able to provide."
back