Fullwood Packo: Exemplary customer service is the name of our game
Written by: Fuel Card Services, Last updated:11th August 2020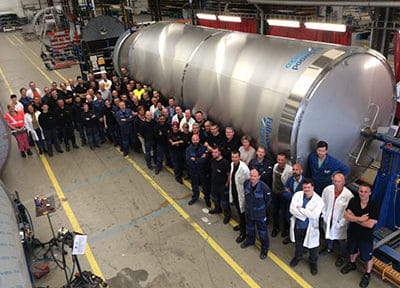 When our team go above and beyond in helping to make the lives of our customers easier, we always want to celebrate that fact.
So, when Sue Whitley, support centre administrator at Fullwood Packo, recently contacted us to highlight the efforts of their account manager Donna, we were unsurprisingly excited.
Putting the customer first with Fuel Card Services
Sue offered praise of the highest order, saying: "Donna is the nicest, most polite and efficient person I have had the pleasure of dealing with in a very long time.
"I have never dealt with company cars or fuel cards before, so when I took them over last year Donna helped me immensely."
Sue went on to beam about the "quick turnaround" when setting up new cards and the confidence she now has that her account is in a safe pair of hands, adding: "If I have an issue/question, she is always more than happy to help and do her utmost to solve them."
Finally, Sue highlighted the importance of Donna's sparkling personality, noting she always leaves their conversations together with a smile.
"Dealing with your company has been a joy," she concluded, "which is mostly down to Donna."
Fullwood Packo operates a fleet of eight vehicles at present, although this number will soon rise to ten in total. The firm's card holders draw diesel only for the company's cars and vans.
Ellie Baker, brand manager at Fuel Card Services, comments: "It's amazing to see the positive impact that great customer service can have for ourselves and our clients. Keep up the fantastic work, Donna!"
back