How can efficient driving reduce fuel costs?
Written by: Simon Pavey, Last updated:8th April 2022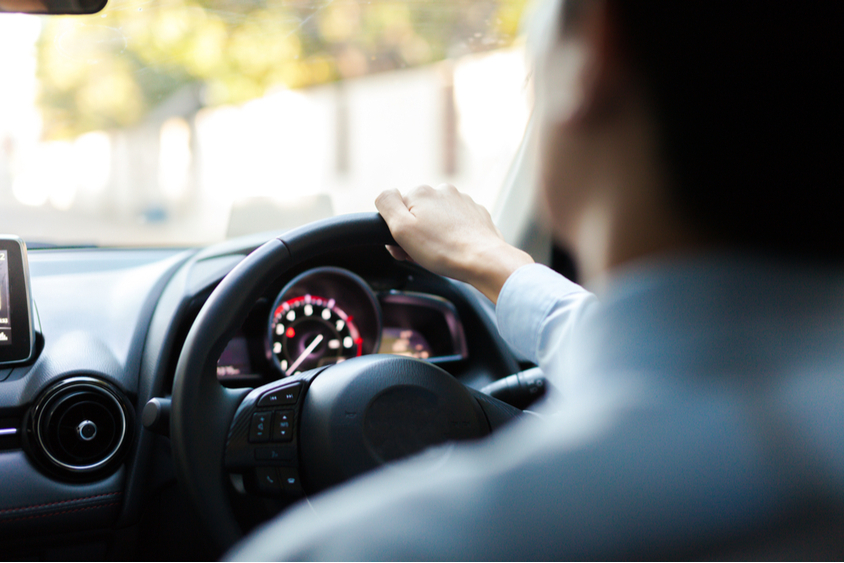 Fuel efficient driving is all about taking or omitting actions in order to optimise your vehicle's fuel usage and keep expenditures down.
With fuel prices fluctuating in 2022, optimising fuel usage is becoming an increasingly important consideration that fleet managers must make in order to remain competitive. That's why we've pulled together some key tips and tricks to help facilitate this.
Implementing the majority of the techniques we'll discuss in this article falls upon the driver, however fleet managers have a responsibility to support drivers in implementing these tactics, and also to ensure that drivers are equipped with the latest knowledge on how to be fuel efficient.
Which driving techniques can help you save fuel?
There are a number of tricks that can be used to maximise fuel efficiency and cut back on fuel costs for your fleet.
1. Focus on vehicle maintenance
Proper vehicle maintenance is the first step that should be taken to ensure efficient fuel consumption and should always be a priority. By ensuring the vehicles in a fleet are well-looked after, and properly and regularly checked, vehicles will run better and consume less fuel.
Things to keep a regular eye on:
Tyres – pressure, damage, valve caps.
Fuel tank – fuel leaks from/around the tank, cap security.
Bodywork – any loose, torn, or protruding panels or bodywork.
Start-up – any unusual mechanical noises, or smoke.
Moving off – steering pulling, dragging breaks, tracking issues.
Regularly checking these factors and keeping an eye out for changes in functionality will keep vehicles running smoothly and allow for issues to be rectified swiftly. Ultimately, well maintained vehicles will drive more efficiently while also proving less likely to result in expensive repair bills that can emerge from a long-term lack of attention.
2. Keep tyres properly inflated
Having tyres inflated to the appropriate pressure will have a positive impact on fuel consumption. Underinflated tyres, for instance, can cause your car to drag and waste fuel. In fact, for every 1% decreases in tyre pressure, fuel economy decreases by 0.3%.
3. Only carry necessary weight
It's no secret that the heavier a vehicle is, the slower it will accelerate – and the harder it will have to work to maintain speed. For this reason, keeping vehicle weight to the necessary minimum will help fleet vehicles get from A to B with the most efficient use of fuel.
4. Avoid harsh breaking
Harsh breaking makes for inefficient fuel usage for a number of reasons. Braking hard brings you down to speeds that require the lower gear much faster, and these are more taxing on your fuel tank. Post braking, accelerating is much more efficient if you haven't reached very low speeds or had to stop altogether.
In terms of how drivers can put this into practice, take for example when a driver is approaching a red light. Braking late and decreasing speed sharply could result in the driver having to drop into the lowest gear or come to a complete standstill at the lights.
Conversely, starting the braking process earlier and decreasing speed very gently could result in never having to come to a stop at all- meaning you could get back up to speed without wasting fuel. What's more, this method is likely to cause less wear-and-tear for your brake pads.
5. Keep to the highest appropriate gear
Keeping to the highest gear suitable for the speed you are travelling helps to make you fuel consumption as efficient as possible. When driving at 30mph, for instance, some vehicles will comfortably sit in 4th gear. This will keep revs down and fuel consumption down too.
6. Use cruise control, where available
Cruise control, when used correctly, can save as much as 14% on fuel. Travelling at a continuous speed is one of the most efficient ways to travel, so having cruise control on when on motorways and A roads can help you keep your speed consistent.
7. Plan your journey
Where you drive has as much effect on fuel efficiency as how you drive. Route planning is therefore a fantastic step to take when looking to ensure that fuel usage is made efficient through optimising your journeys. Look at the roads you intend to travel and consider that a shorter journey isn't always the most efficient.
Opting to travel on larger, straighter roads can maximise fuel efficiency and combining trips rather than doing many shorter ones are ways that you can better plan journeys. Traffic is also a key component of route planning, and understanding whether a route is likely to be busy or not can help reduce your fuel bill over time by ensuring your drivers don't have to sit in traffic with their engines ticking over.
Telematics services like Tele-Gence can help you plan journeys and keep costs down. Tele-Gence is fully customisable so you can tailor it to your fleet requirements and save money and improve safety.
8. Turn your engine off
A vehicle that's off is a vehicle that's saving fuel. If your vehicle is stationary for longer than a couple of minutes, turn the engine off. The fuel you'll save when at a stop will quickly add up.
How can missing out some gear changes save fuel?
An often-overlooked tactic for efficient driving is eliminating unnecessary gear changes when accelerating. Missing out gear changes can help to save fuel by reducing the overall time spent accelerating, but must be done with care.
Does coasting save fuel?
Coasting (depressing the clutch and using momentum rather than the engine to carry the vehicle) is not only a bad tactic for fuel conservation, but it also a risky driving technique.
In most modern vehicles, coasting won't save much fuel and will leave you with significantly less control over your vehicle. Having the engine engaged will help you if you need to break or accelerate in response to external factors.
Does stop-start save fuel?
Stop-start technology aims to save fuel by turning your engine off when stationary. Whilst this won't save you tonnes of fuel in the short-term, stop-start will help with fuel consumption over time, particularly on journeys that might feature lots of traffic lights or junctions.
Managing your fuel with Fuel Card Services
Fuel Card Services can provide a range of services designed to help fleet managers stay in control of fuel consumption and spending. With fuel costs increasing, now is the best time to get in touch with our experts and find out what fuel cards and services could help you streamline your fleet operations.
back