Fuel Card Services 'floors' company fleet management with a 5k saving
Written by: Fuel Card Services, Last updated:19th January 2022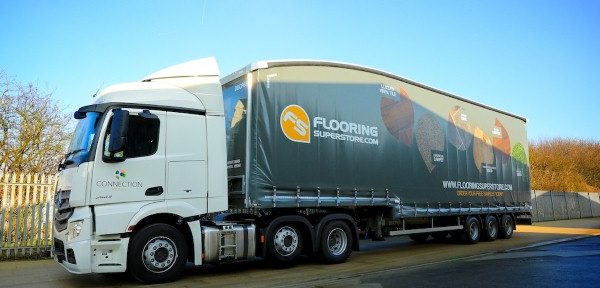 A nationwide flooring retailer has become one of the latest firms to be wowed by Fuel Card Services.
Flooring Superstore has enjoyed healthy growth since its formation in 2012 and today, its fleet of more than 40 vehicles completes in excess of 400 deliveries a day out of six dedicated stock warehouses dotted around the UK.
With deliveries and fleet size constantly on the up, the County Durham-headquartered firm needed to keep a tight leash on its fuel costs if it was to avoid hefty wastage.
That's where Fuel Card Services came in.
Craig Richards, head of logistics at Flooring Superstore, explained that delivery plays a crucial part not only in the company's business but also its customer experience.
"As our fleet continued to grow, we needed to effectively manage our fuel consumption – hence the need for Fuel Card Services," he said.
"Choosing which provider to go for was easy due to the vast array of fuel cards available. From major fuelling stations such as BP and Shell to leading Supermarkets such as Tesco and Morrisons, the UK coverage from Fuel Card Services is brilliant."
As a result, the location of its drivers was irrelevant because fuel is easily accessible without any delay.
"Using Fuel Card Services also meant we could access real-time reports 24/7," Mr Richards added. "This enabled us to set purchase controls in order to monitor exactly how much fuel is used and improve driver fuel consumption."
Another major benefit was having a dedicated account manager, which Craig says "made things a whole lot easier".
"We have saved over £5,000 from using Fuel Card Services and would recommend them to any business looking to re-evaluate their fuelling process," he concluded.
Fuel Card Services is one of the largest independent agents of fuel cards in the UK, working as agents on behalf of most of the major oil companies including BP, Esso, Shell and Texaco.
Apply online for your fuel card and start saving today.
back