Save up to 30% on maintenance with MyService.Expert
Written by: Fuel Card Services, Last updated:19th January 2022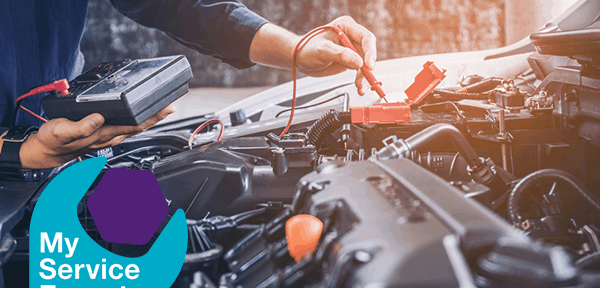 Managing Director of Fuel Card Services, Denise Frost, continues her drive to deliver "a one-stop solution for complete fleet management" by launching another of the company's portfolio services: MyService.Expert.
MyService.Expert gives fleet managers and drivers direct and easy access to a nationwide garage network offering competitive savings on fleet servicing, maintenance, repairs, and MOTs. The service is pay-as-you-go, is already saving fleets up to 30% on parts and labour, and is accessible from any location.
Better service
MyService.Expert comprises a suite of valuable services to save fleets of all sizes time and money. And it's added value help is proving particularly popular with overworked managers. This includes: consolidated fuel and maintenance invoices, monthly reporting, and vehicle service histories viewable online.
Better savings
In addition to savings of up to 30% on parts and labour, fleets and drivers can save on a wide range of other servicing and maintenance work including tyre replacements or repairs. MyService.Expert's network of garages offering these discounts covers the UK – with no joining fee, no minimum contract, and no minimum number of vehicles. Better still, the discounted rates are pre-negotiated for ease of transaction.
Better security
Reassurance is paramount, and MyService.Expert delivers. Costs are approved online, using a secure online system. Costings are validated by manufacturer data and work is approved directly with each garage. Users even receive calendar alerts so they don't miss important servicing and MOT deadlines.
Your one-stop fleet solution
MyService.Expert is just one of a series of added-value products collected within My Fleet Hub, the comprehensive new online portal. Leveraging years of specialist experience within the automotive industry, and based on deep research into what fleet managers and drivers really need, My Fleet Hub delivers better service, savings and security for fleets of any size – all in one place.  Look out for more innovative products coming soon.
Find out more about MyService.Expert by calling 03334 140416 or visiting www.myservice.expert
back