Fleet operators warned about 'perfect storm' of older and younger drivers
Written by: Simon Pavey, Last updated:11th August 2020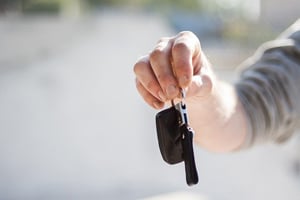 Fleet owners have been warned they may need to alter the way they deliver road safety training, amid an increase in both older and younger drivers on Britain's roads.
The advice comes from licence checking firm Licence Bureau, which said it is seeing millennial's and even younger drivers entering the business driving workforce at the same time as rising retirement ages mean a boom in so-called 'grey fleet' motorists.
Rising numbers at both ends of the spectrum
Indeed, according to the Department for Transport, the number of people aged between 60 and 69 with a driving licence has now reached the highest since records began. In addition, eight per cent more 17 to 20-year-olds had a licence in 2018, than was the case the year before.
Licence Bureau said this means the era of business drivers typically being 30 to 50 years old has now passed, so managers need to alter their safety provision accordingly.
Spokesperson Steve Pinchen suggested the scenario is something of a 'perfect storm', with different challenges at each end of the spectrum.
"The key is to ensure all company car drivers are treated as individuals and given access to the appropriate support mechanisms such as risk assessments, employee audits and road safety training," he added.
Ellie Baker, brand manager at Fuel Card Services, comments: "This is an interesting new trend and one we agree is going to need addressing. For example, older drivers may need more regular vision checks, while the younger ones could benefit from resources on technology use behind the wheel. The main thing is to take a look now and get ahead of the issue."
back