Fleet drivers blame work-related stress for accidents
Written by: Simon Pavey, Last updated:11th August 2020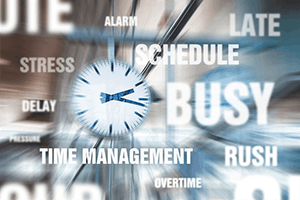 Work-related stress could be causing a worrying number of accidents on Britain's roads, according to a new study.
Research carried out by Lightfoot found 12 per cent of fleet drivers had cited stress caused by their job as the main reason for them having an accident.
This was followed by 12 per cent reporting phone calls during their journeys. As well as four per cent explaining that a work-related email had been the primary cause of their crash.
Feeling the pressure
The news suggests many business motorists may be having their journeys impinged upon by office issues. As well as colleagues trying to get hold of them while they are behind the wheel.
In fact, a quarter of drivers said they had been involved in a collision during a work-related journey or their commute. With recent figures reporting that one in three road deaths now involve a vehicle being driven for work.
Furthermore, a Brake and Direct Line survey discovered 39 per cent of drivers had lost concentration at the wheel due to work-related stress.
Mark Roberts, founder of Lightfoot, said: "Fleet staff may be feeling under pressure to get to meetings within certain time-frames, something that could lead to risky driving."
"Work-related stress resulting in road accidents should be a red flag for all businesses operating company cars and fleet vehicles," he added.
Ellie Baker, brand manager at Fuel Card Services, comments: "This is truly shocking news. We appreciate that many businesses have deadlines and targets to meet, but this should not come at the expense of their employees and other road users. We would urge companies to ensure staff taking to the roads have the time and space they need to complete every journey safely."
back