Ferndown Commercials: accurate tracking 'a real benefit'
Written by: Fuel Card Services, Last updated:13th February 2023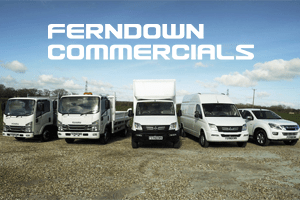 Weekly reporting and accurate, on-demand updates on usage are just some of the excellent benefits that keep our customers happy.
This is precisely the type of positive feedback everyone here at Fuel Card Services (FCS) likes to receive, and that's precisely what's happened in the case of Ferndown Commercials.
Regular updates and accurate reporting
Sam Reeves, accounts administrator at Ferndown Commercials, recently got in touch with us and described the high service levels as a highlight of our current relationship.
At the same time, access to a wide network of petrol stations for refuelling and low annual costs have helped to cement the positive sentiment the business has towards us.
Mr Reeves stated: "FCS allows us to report on our company fuel use accurately. FCS was selected due to the low annual card charge and variety of fuel stations. We used to use Allstar, but the administration charges were extremely high."
Indeed, FCS ensures all of our customers are receiving the best price for their fuel usage, while also keeping our own administration fees to a minimum. However, the benefits don't end there, as Mr Reeves was swift to point out.
"By getting a weekly report through it saves us hours trying to breakdown the costs, as it is all there ready, therefore we can spend more time on other areas of the business," he concluded.
Ferndown operates a fleet of more than 20 vehicles, including vans, LCVs and HGVs. The company makes use of both the Shell and Texaco fuel cards from FCS and has a monthly spend of approximately £6,000.
Ellie Baker, brand manager at Fuel Card Services, comments: "It's great when our services can provide a real boost to our customers and that's precisely what we've been able to achieve with Ferndown."
For the most efficient way to manage your fleet costs visit myfleethub.co.uk the new online platform from Fuel Card Services. 
back