FCS and FORS help fleets reduce fuel usage and environmental impact
Written by: Fuel Card Services, Last updated:11th August 2020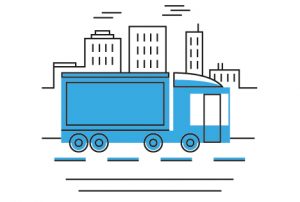 Fuel Card Services and the Fleet Operator Recognition Scheme (FORS) will be in attendance at an exciting event in Croydon this week.
Entitled 'Reducing fuel use and minimising environmental impacts', we feel the name says it all.
Protecting business and environmental interests
The half-day workshop will cover the environmental impact of fleet operations and highlight the actions organisations can take to monitor and reduce their adverse effects. It covers FORS Standard Bronze requirement O2 and Silver requirement S3 Fuel, emissions and air quality.
Moreover, the session will also see discussions on the steps businesses can take to reduce their fuel usage and emissions.
Our Major Accounts Manager Rachel Pearson will be in attendance and on hand throughout the day to answer any questions.
This event will take place in Croydon on September 18th from 09:00 to 12:45 and is, unfortunately, fully sold out. That said, further events will be taking place in the coming weeks and months, covering a wide range of topics specific to UK fleet operators.
If you'd like to take part, please get in touch with your account manager to find out more. However, please note that practitioner workshops are only open to FORS members.
Ellie Baker, brand manager at Fuel Card Services, comments: "Fleets up and down the country could benefit from reducing their fuel consumption, while we all stand to make gains when companies take action to limit their environmental impact."
back