Electric HGVs: can they compete?
Written by: Simon Pavey, Last updated:18th November 2022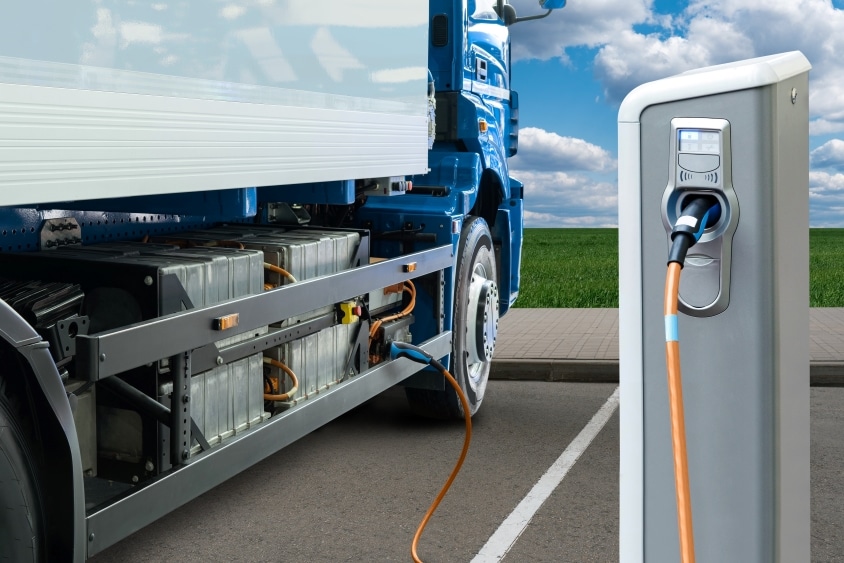 There are an estimated 477,000 electric cars on UK roads today and a further 790,000 hybrid cars. We're seeing more and more affordable electric vehicles and even more electric infrastructure to support this acceleration, but is it possible for these developments to reach the haulage industry? Are electric HGVs something we can expect to see more of?
In this blog, we'll take a look at the hurdles faced by electric HGVs and heavy-duty vehicles, some of the companies working to develop them, and what other viable alternatives could help to increase the sustainability of the haulage industry.
Why is it hard to make electric trucks and HGVs?
When it comes to electrifying the haulage industry, the biggest difficulty is tackling the weight of heavy-duty vehicles. With HGVs weighing up to 18 tonnes, batteries that have been effectively developed for electric cars and vans are not powerful enough to move these heavy vehicles effectively, and upscaling the batteries adds further weight to these already heavy vehicles.
The long-haul journeys that many heavy-duty vehicles regularly undertake are also a hurdle for the creation of electric trucks and HGVs. We're seeing the range of EVs reaching the 200-mile marker, but with long-haul truckers travelling as much as 700 miles in a day, this sort of range is simply not efficient and would require a number of time-consuming recharging stops.
Despite these difficulties, there are a number of businesses making waves with their electric truck and heavy-duty vehicles. Whilst still some way off creating heavy-duty EVs that can traverse 500+ miles on one charge, they are making a good start by bringing the mileage capacity we are seeing in smaller vehicles to HGVs.
Whilst EVs may not yet be a viable option for long haul journeys, these companies are making it possible for the movement of large quantities of goods in short-haul journeys to be made less impactful on the environment.
Tevva
Tevva is the UK truck manufacturer and technology company that's accredited with the creation of Britain's first 7.5 tonne electric truck, and they are supporting medium and heavy-duty urban freight and logistic operators to cut down on harmful emissions. Currently, the mileage on their fully electric truck is 110 miles making these a great means of increasing the sustainability of short-haul truck journeys.
Tevva recently rolled out a hydrogen electric model of their 7.5 tonne truck, boosting the mileage of the fully electric one from 110 miles to 272 miles. Taking just 10 minutes to refuel with hydrogen and with a 90% charge time of 5 hours, this model will be available from 2023.
You can read more about hydrogen vehicles here.
DAF
DAF has been manufacturing trucks for over 50 years and is another company at the forefront of electric HGV development in the UK and Europe. Stressing the importance of "efficient charging systems, robust electric motors, electric PTO options, and more" in the design process of their electric trucks, DAF has developed electric HGVs that offer a mileage of up to 310 miles.
Their trucks brag fast charging times with their biggest battery vehicles taking only 2 hours to reach 100% charge, giving these vehicles a more flexible range of applications, and limiting the time hindrances often associated with EV battery charging.
Are electric trucks and HGVs affordable?
With new technological developments often comes a price tag that isn't widely accessible. The same applies to the electric HGVs we are seeing being developed. These impressive vehicles have the capacity to cut down emissions significantly but until they are competitively priced, their uptake is not likely to be high.
However, it is expected that electric trucks will become cost-competitive by 2030, a time frame in which we can also expect to see further developments for EVs, including increased battery capacity and mileage. Eventually, electric and hydrogen powered trucks may even overtake their combustion engine competitors as the cheaper option, a shift that would have great benefit for businesses economically and for sustainability.
Electric charge cards from Fuel Card Services
If you have introduced EVs into your fleet and are looking for a suitable alternative to traditional fuel cards that will suit your newly sustainable fleet, then take a look at our EV Hub. Not only can you browse our range of EV charge cards, but you can also find the latest insights on electric vehicles, EV news, and useful resources such as charge point locators.
If you could use some help choosing the right fuel card or charge card, get in touch with our team.
back