Drivers urged to check tyres post-lockdown
Written by: Simon Pavey, Last updated:14th February 2023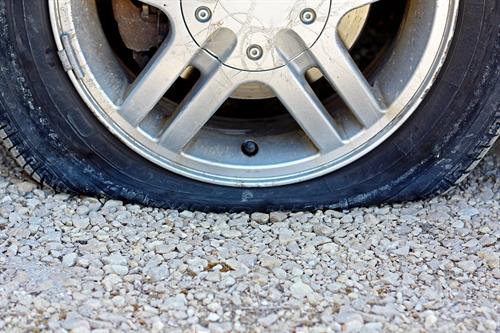 Many business drivers will now be returning to their vehicles and fleets after a lengthy period of lockdown, but can they be sure these cars are roadworthy?
Road safety organisation GEM Motoring Assist has spoken out to remind motorists that they should check their tyres carefully before making journeys once again, as any prolonged periods of inactivity could have detrimental effects on their condition.
Check all tyres carefully
The body wants fleet owners and operators, as well as members of the public, to carry out pressure checks on each main tyre and the spare to ensure they are fully inflated.
Careful inspections of the sidewalls and treads should also be completed prior to taking to the roads, GEM road safety officer Neil Worth advised.
"Correctly inflated tyres with good levels of tread allow all the other safety systems on a car to work at their most effective – vital in an emergency situation," he added.
This simple process should take less than five minutes per vehicle, yet could make all the difference to a driver's safety. It is also worth noting that being caught by police with a bald or defective tyre could result in a fine of £2,500 and three penalty points on the driver's licence.
According to figures from the Department for Transport, tyre-related incidents cause around 1,000 casualties on the roads each year. However, previous Halfords research has shown 13 per cent of motorists admit to having driven with tyres below the legal tread depth.  
Tom Cosway, brand representative at Fuel Card Services, comments: "Even though many cars will have been sitting idle over the past few weeks, they are still likely to be suffering wear and tear from their environment. They might also not have been fully checked before they were rested. We would reiterate GEM's advice and hope everyone follows it before making any new journeys post-lockdown."
Why not try our free MyDriveSafe.Expert app for carrying out daily checks to ensure your vehicle is safe to drive.
back