The foundations of construction fleet management
Written by: Simon Pavey, Last updated:31st July 2023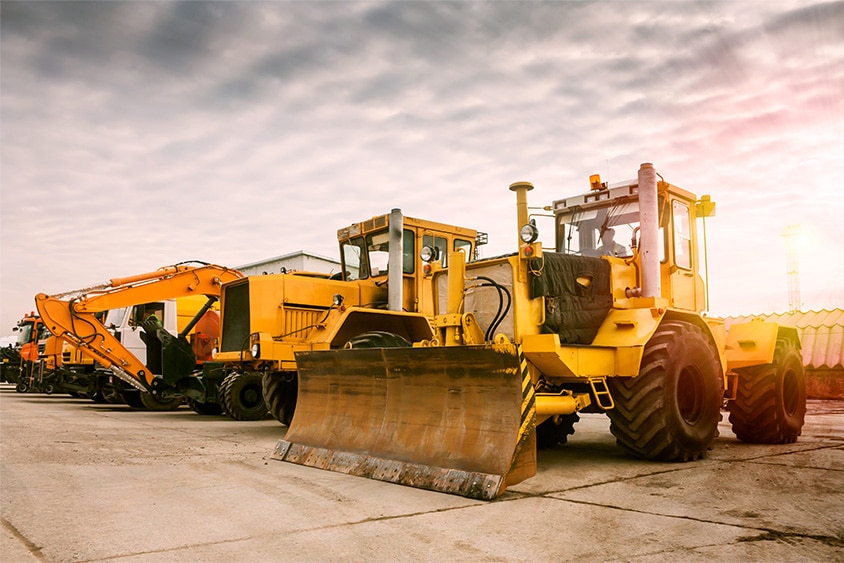 From operating trucks and excavators to transporting materials between sites, there can be no understating how integral fuel is to the success of the construction industry. And for millions of SMEs in the UK, fuel is one of the most significant operating costs to contend with.
Fortunately, there's also no shortage of ways in which fleets can cut back on some of these costs without scaling back on projects and investments. That's exactly what we're going to dive into in this article, in which we'll be analysing how fleet managers within construction can improve their operations across the board.
Construction costs: what are the heavy hitters?
It's no secret that diesel is the lifeblood of the UK's construction industry. It fuels virtually all heavy-duty vehicles and is estimated to account for over 90% of fuel usage. Amongst the biggest fuel guzzlers are:
Diggers
Excavators
Bulldozers
Trucks
Front loaders
A typical excavator will use between two to five gallons of fuel per hour, and at just over £5 per gallon of diesel – that could mean paying out £270 to run your excavator over a 10 hour work period.
Of course, the exact cost will vary depending on machinery, fuel efficiency, and how vehicles are used – but there's clearly a sizeable bill attached to every construction job. What solutions are there, then, to reduce bills?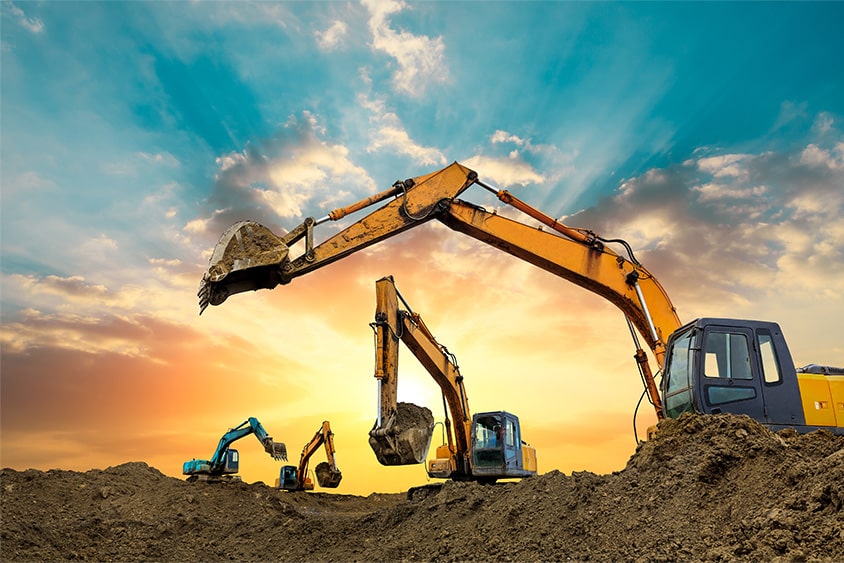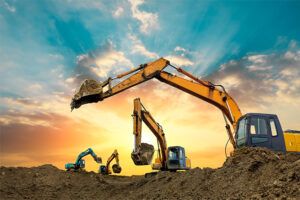 Shouldn't construction businesses just go electric?
There isn't a construction business in the UK that isn't aware of the country's drive toward Net Zero. It seems entirely possible that the construction landscape will look fully electric in 50 years' time – and going electric now could be an effective way of slashing fuel bills.
The government's advisory fuel rates (as of July 2023) suggest that Diesel costs around 18 pence per mile, whereas the electric rate sits at 9 pence per mile for fully electric vehicles.
Slashing your fuel bill in half by going electric could be a smart move- but it may only be desirable for construction businesses with the capital available to comfortably manage vehicle acquisition costs. The Road to Zero strategy actually provides some exemptions for non-electric HGV sales that allow a little more leniency for construction businesses than domestic road users.
So, if the shift toward electric vehicles does end up being a little slower for construction businesses, what realistic steps can be taken in the meantime to cut costs?
Reduce the cost of fuel per mile
The business model behind fuel cards is extremely simple. Fuel card providers such as Fuel Card Services have pre-negotiated deals with fuel giants such as Shell and Esso that enable savings to be made at a huge scale, covering the entire country.
A construction business could purchase a fuel card, pay for all fuel at the pump using that card, and receive a discount on every mile. It's a sure-fire way to reduce costs quickly and it could really help to bring down that diesel bill.
You can also track all of your fuel expenditure via one account. This empowers fleet managers with smart insights that can inform decision making.
Cutting costs is essential for many businesses in the current climate, and one other good option is making efficiencies.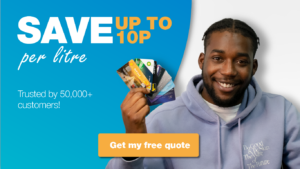 What role could new technology play?
Upgrading your fleet's technology stack could be a clever way of boosting the efficiency of your fleet in the short to medium-term. Deploying a suite of fleet management tools can equip you with new data sets that enable you to analyse your operations rationally.
For example, utilising a telematics system could enable you to track your vehicles, optimise routes, and give more realistic deadlines on projects by knowing exactly where your team is. Our fully bespoke systems are supported by a UK team – and can be fully customised to your operations.
If you would like to learn more about the services we have on offer, or are unsure what you could benefit from then get in touch via our quick enquiry form today.
back