Construction firm loving Fuel Card Services' 'first class' customer service
Written by: Abaranji Sivakumar, Last updated:11th August 2020

A construction firm has become the latest to shout from the rooftops about their amazing experience of working with Fuel Card Services.
Sussex-based Firma Services relies on its diesel-fuelled vans to complete building and landscape projects at homes around the UK, so having a dependable fuel solution is hugely vital.
That's why company director Caroline Wallace has been a long-time customer of Fuel Card Services.
Over the years, Firma Services has benefited from having one of the largest independent agents of fuel cards in the UK on its side, working to help keep fuel costs down.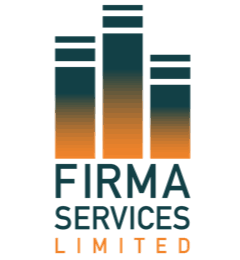 But it's the exceptional customer service that has really wowed Caroline over time, especially from current account manager Donna Grimshaw.
"I have had various account managers in my time, but Donna Grimshaw stands out as one of the very best," said Caroline.
"Nothing is too much trouble for her and she is consistently committed to ensuring that everything is running just as I like it. Down to earth, switched on, knowledgeable and smart.
"First class!"
Praise doesn't get much better than that. If you want to receive this kind of brilliant service and amazing fuel savings, get in touch with Fuel Card Services.
At FCS Europe, our people are the heart of our business and we are constantly striving for excellence.
Our consultative and knowledgeable approach to everything we do sets us apart and we are always looking for new people to join our ever-expanding business.
Over the past few years, we've seen some amazing growth, from a new office in Halifax to a new office in a new country: Germany.
For us, standing still is not an option. Looking for progression?
With offices in Bellshill, Whitstable, Wantage, Leeds, Burnley, Halifax & Essen, Germany, we've got you covered!
Just ask our managing director Denise and she'll tell you that the opportunities are there for the taking!
Join us today and fuel your career with FCS Europe.
#WeAreFCS, are you?
back