Commercial fleet production 'remained stable' in October
Written by: Simon Pavey, Last updated:15th February 2023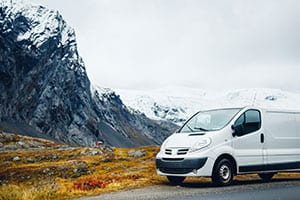 New figures published by the Society of Motor Manufacturers and Traders (SMMT) have highlighted a stabilisation in UK commercial fleet production in October.
It marks a return to positivity for the sector after several months of lacklustre performance.
Stable at home and growing overseas
According to the SMMT's findings, a marginal reduction of 0.2 per cent was seen in commercial vehicle output during October. This compared favourably to year-to-date performance, which has witnessed an 11.8 per cent decline in comparison to the same period of 2018.
Overall, the sector remains strong, even if recent months have taken a toll on confidence across the industry. Indeed, output for UK exports saw a 9.3 per cent increase in October, highlighting continued resilience among manufacturers and a growing appetite for UK vehicles overseas.
SMMT chief executive Mike Hawes commented: "Some stability for commercial vehicle production in October is welcome, but it's far too early to tell if this will last, not least due to a fluctuating fleet buying cycles and model changeovers affecting output."
He went on to add that one of the major factors in any sustained renewal of confidence will be the securing of favourable trading conditions with the EU when the UK finally actions Brexit.
Jenny Smith, general manager for Tele-Gence, commented: "A return to some form of stable market is great news for the UK's commercial fleet sector. However, with issues like Brexit still to face in the new year, it's too early to celebrate this latest upturn."
Your business can benefit from affordable telematics with no hidden start-up fees or long-term commitments. Find out how at www.tele-gence.com
back